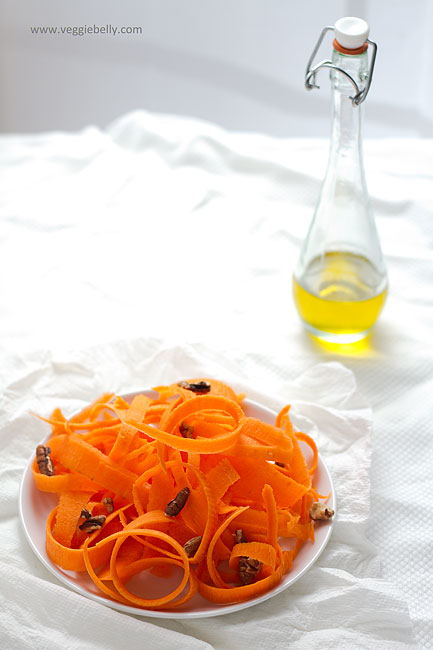 Here's an easy, simple carrot salad that will be a great side dish. I love packing this for a summer picnic. Sweet, tangy, crisp yumminess! I like shaving the carrots into ribbons or strips using a vegetable peeler. If you wish, you could grate or julienne them.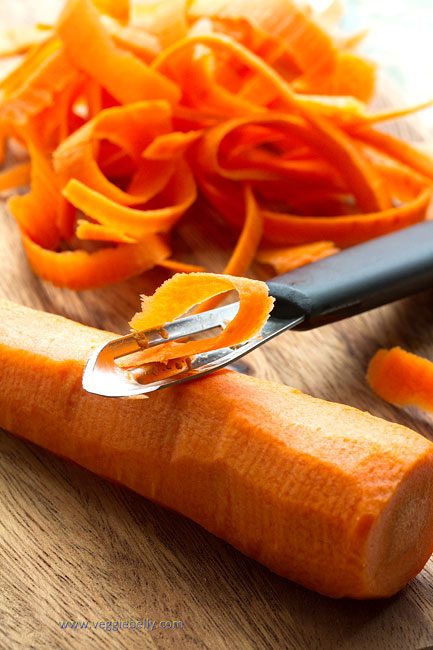 Tips
- For extra crisp carrots, place the shaved carrots in a bowl of water with ice cubes.  Pat dry before dressing
- When you measure the ingredients for the vinaigrette, measure out the olive oil first. Then use the same measuring cup or spoon to measure the honey. They honey will slip out of the olive oil coated measuring spoon easily
- The vinaigrette will keep for a few weeks in the fridge, so its a great make ahead item!
- I used white wine vinegar for the salad dressing. Apple cider vinegar or balsamic vinegar will also work well. For a citrus touch, try adding lemon or orange juice and zest 
I love serving salad dressing in this mini creamer jug I brought back from my trip to Thailand.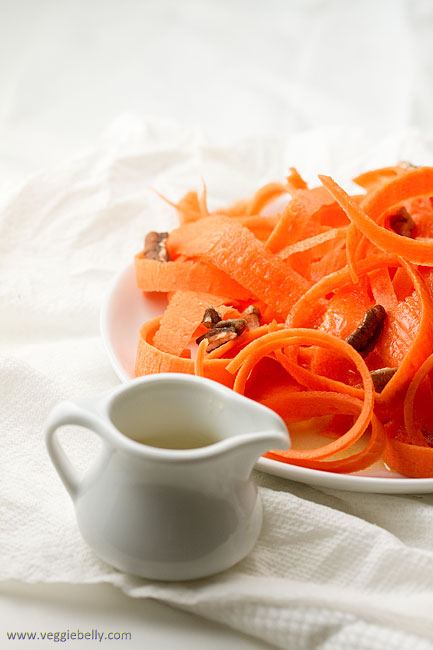 Shaved Carrot Salad with Pecans and Honey Vinaigrette Recipe
serves about 2
3 medium carrots
3 tablespoons chopped pecans
Honey vinaigrette, recipe below
Peel the carrots. Using a vegetable peeler, shave the carrots into long ribbons (see photos above). Lightly toast pecans in a skillet. Sprinkle pecans over shaved carrots. Serve chilled, with honey vinaigrette (recipe below).
Honey Vinaigrette Recipe
Whisk together 2 tablespoons each of olive oil, honey, and white wine vinegar. Add salt to taste.
Comments
comments