Here is an easy way to neatly pit a fresh peach.
First things first, wash and dry the peach.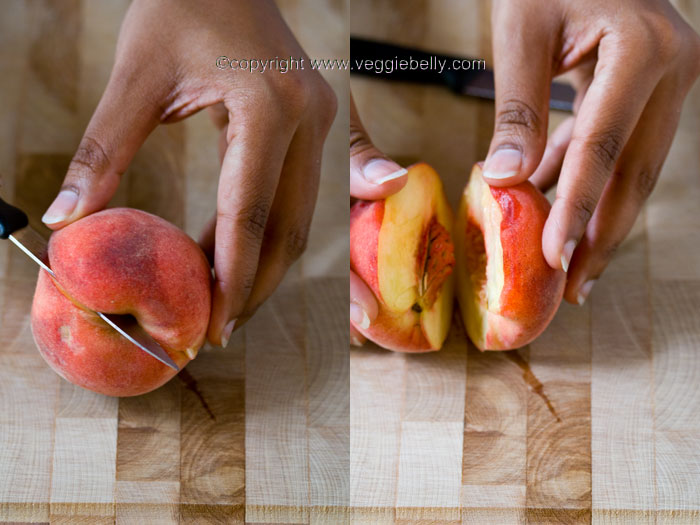 Using a paring knife, cut the peach vertically, going all the way around. Then, gently pull the peach apart so that you have two sections, one with the pit and one without.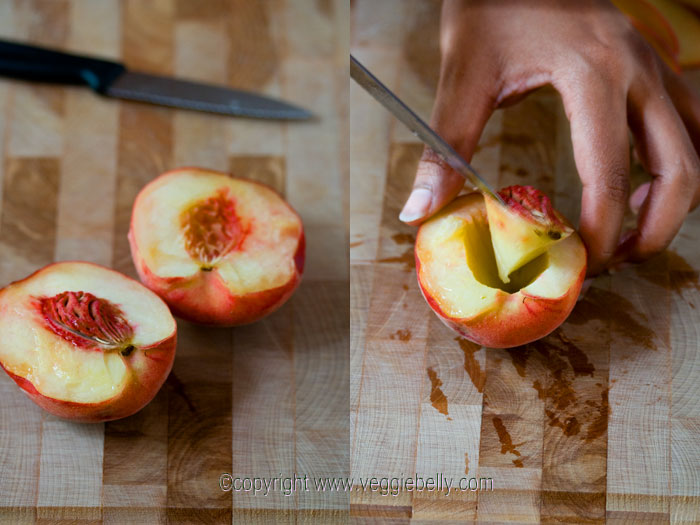 To remove the pit, just slip the knife into the peach and cut around the pit. Discard the pit.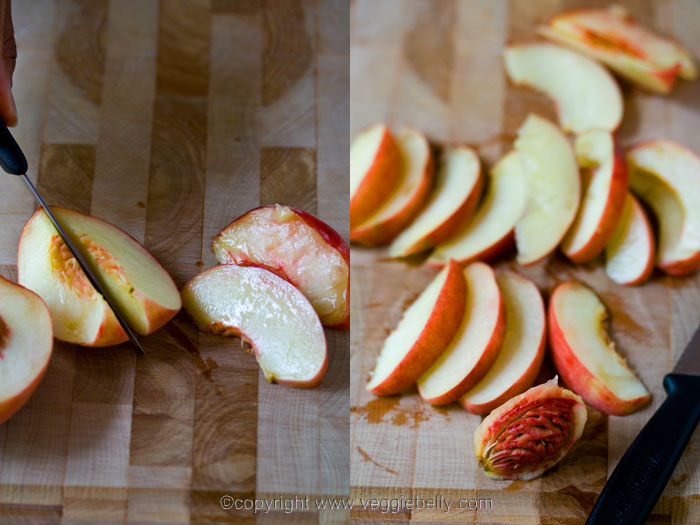 Now you can cut up the peach however you like. Here, Ive cut the pitted peach into thin wedges. Once you've cut the peach into smaller pieces, you can peel it if you wish.
See my post on peach picking  for tips on how to pick a ripe peach and information on peach varieties.

Print
Comments
comments