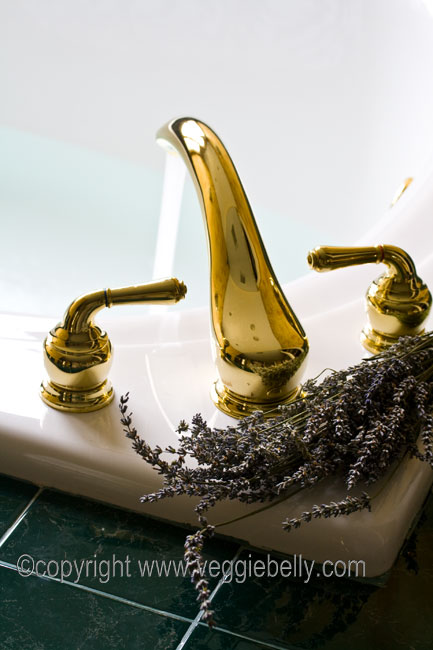 You don't just eat it, you bathe in it! If you have dried lavender on hand, you can easily make your own lavender 'bath tea'. Just mix a cup of dried lavender into a tub full of warm water and enjoy a luxurious, relaxing, spa like bath.  If you don't want the lavender buds floating around in your bath, simply tie them into a bundle with cheese cloth and add the bundle to the  water.
Here's what you do..(exclusive step-by-step instructions from my bathroom just for you ;))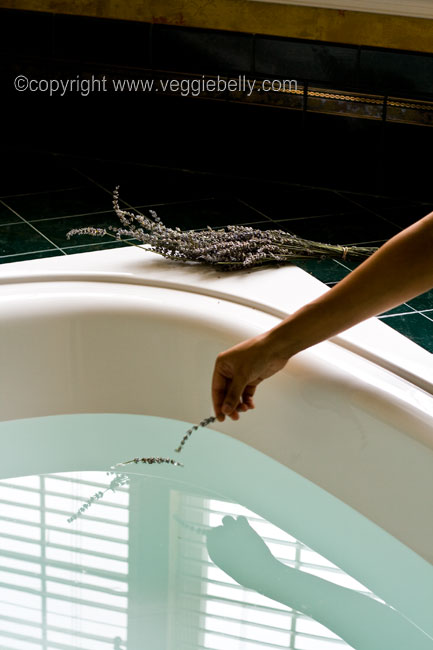 Fill your tub with warm water. Warmer the better, because the lavender will steep well. Lightly crush the dried lavender in your palms and put it in your bath water..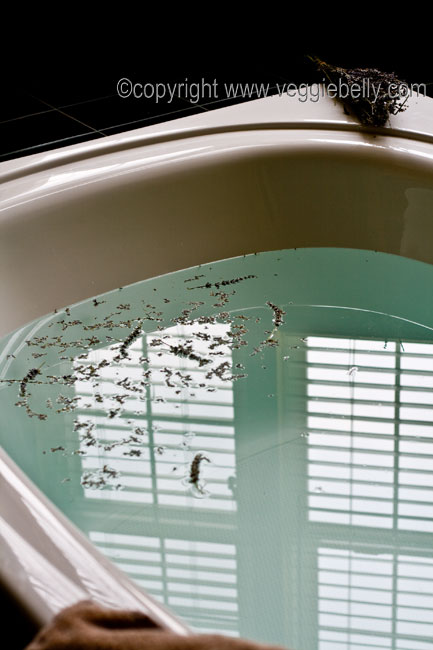 Add a whole cup of dried lavender to your tub. I added the bunch you see at the edge of the tub - I tied it up and dried it after my lavender picking trip. I added the stems as well because they have a nice eucalyptus-like aroma. You can use only the lavender flowers and buds if you wish. If you want a stronger scented bath, make your water hotter and let the lavender steep in it for about 10 minutes..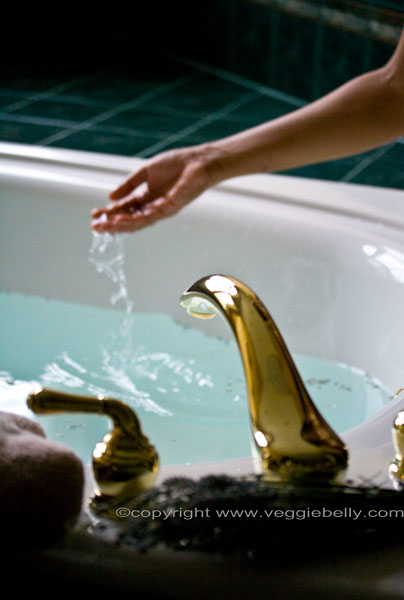 Then splash around…because its fun..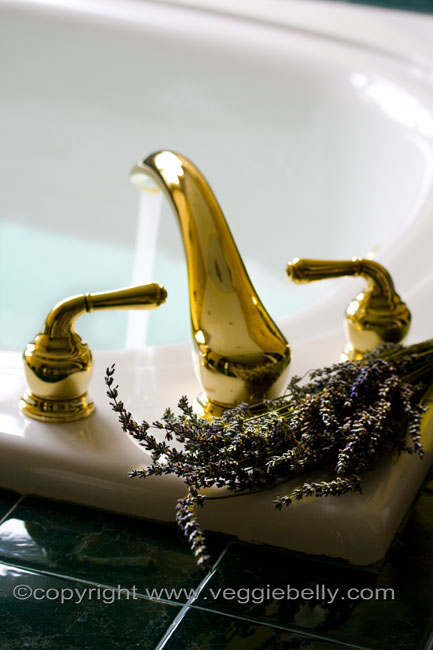 …add more hot or cold water if you need to..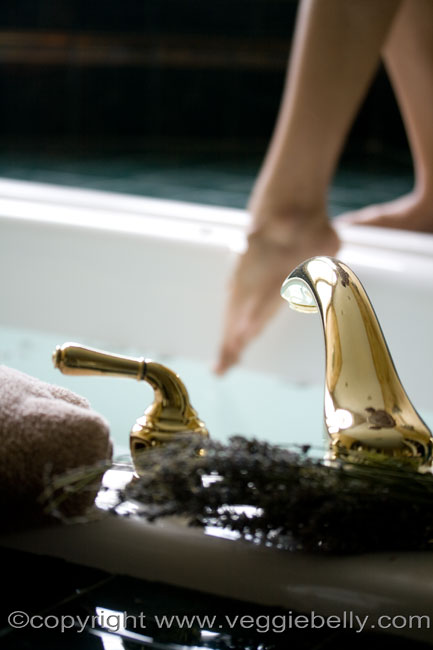 ..then invite a partner, disrobe, step in and enjoy your lavender scented bath!
Here's my post on cooking with lavender and a recipe for lavender roasted onions.
If you havent had a chance to go lavender picking like I did, you can buy your lavender online.
Comments
comments