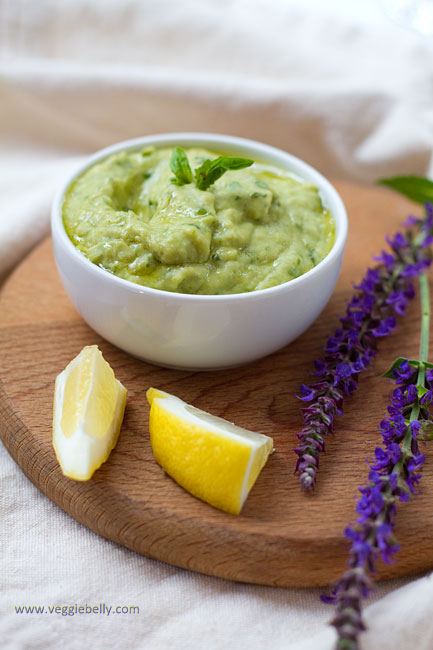 We have a lot of Salvia plants in our garden. I particularly love the ones around our mail box. Come spring, and the Salvia erupt into a glorious bloom. This year, our Salvia are particularly lush and gorgeous, probably because of all the rain. Nothing makes me happier than coming home to these purple tufts of Salvia, buzzing with bees.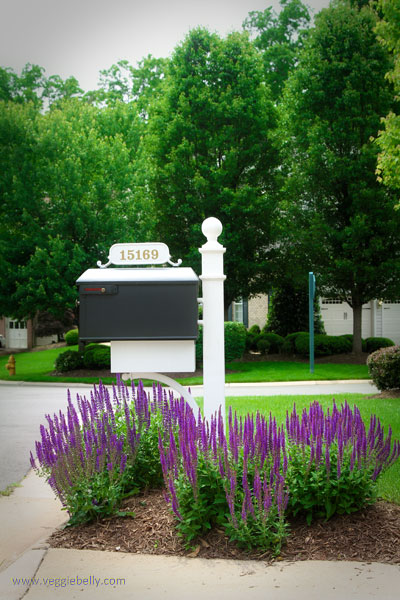 Just as the blooming of Salvia flowers remind me of the joys of spring, so do the stalks of asparagus at the farmers market. I made a healthy, vegan dip or hummus with fresh asparagus stalks and some white beans. This dip come together in no time and is a lighter alternative to creamy store bought dips. I also like using this as a spread for sandwiches.
White beans or cannellini beans add a nice creaminess to this dip/spread without the added fat. I used asparagus because it is now is season. Broccoli or spinach would also work.  
Basil and lemon juice add a fresh, bright taste. If you like it more lemony, stir in some lemon zest.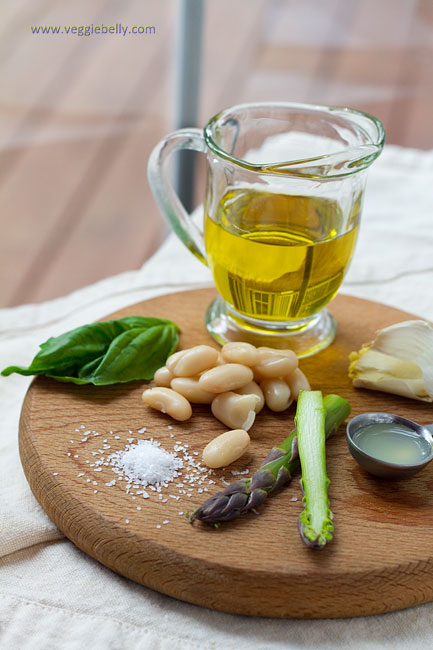 Here are some other white bean/ cannellini bean based dips around the web
Giadas white bean dip. Gotta love Giada!
Cannellini bean dip with sage and rosemary by Andrea Meyers
Easy white bean dip on cheap healthy good blog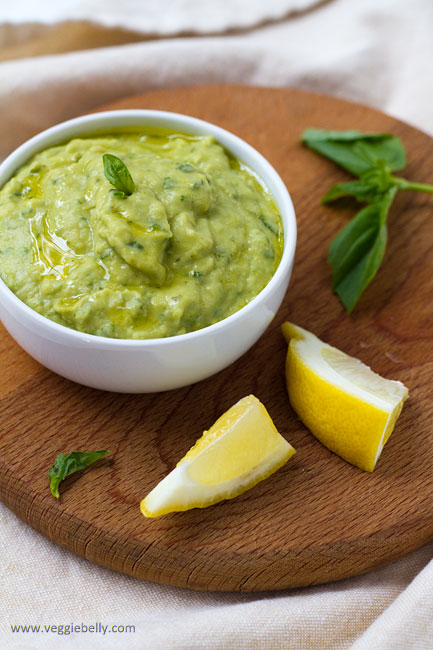 White Beans (Cannellini), Asparagus and Basil Hummus Dip Recipe
makes about 1 1/2 cups
6-8 stalks of asparagus
one 15 oz can white beans/cannellini beans, washed and drained well
1 garlic clove, peeled
1/4 cup olive oil
1/2 cup basil leaves
2-3 tablespoons lemon juice
salt and pepper
Chop off and discard the tough ends of the asparagus stalks. Chop the asparagus into pieces. Boil asparagus in some water, till asparagus is tender. Drain well and place asparagus in a blender. Place all other ingredient in the blender as well. Puree as smooth or as chunky as you like. Serve chilled with vegetable crudites, chips or pita bread.
Comments
comments