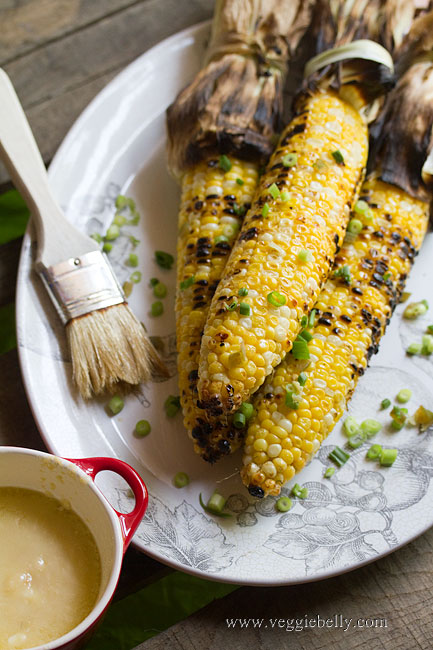 We didnt grill anything over July 4th weekend because I was away in Atlanta for a dear friend's wedding reception. But I will share a lot of vegetarian and vegan grilling recipes with you in the next few weeks.  To start off, here is an easy grilled corn recipe with miso butter.
I used Miso butter to add a special touch to plain old grilled corn on the cob. I love the depth and umami flavor of miso; and it goes really well with the sweetness of grilled corn. If you dont have or dont like miso, use soy sauce as a substitute.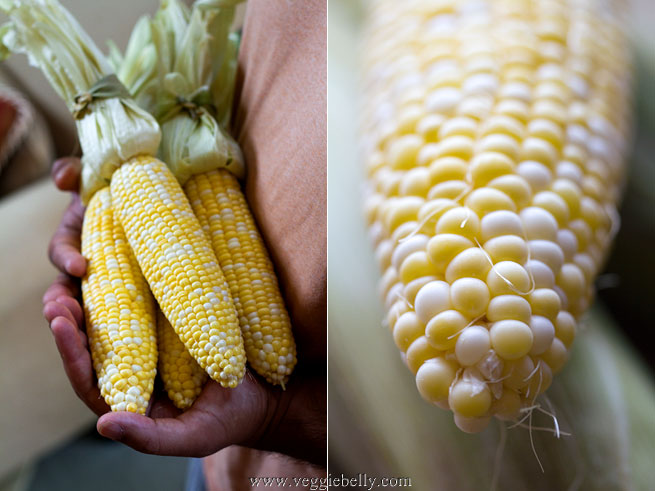 How to use miso butter
toss with popcorn
slather the miso butter on grilled tofu
top baked potatoes
use it was a dipping sauce for steamed vegetables
toss with pasta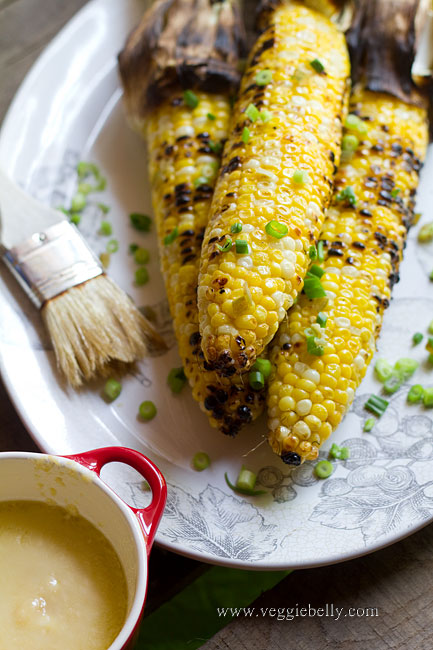 Grilled Corn on the Cob with Miso Butter Recipe
serves about 4
for miso butter
1 tablespoons miso paste (substitute with soy sauce)
4 tablespoons unsalted butter, at room temperature
1/2 tablespoon lime juice
salt
for grilled corn
4 corns on the cob, husk and silk removed
for garnish
chopped green onion
chopped pickled jalapenos
Mix all ingredients for miso butter together and set aside.
Heat an outdoor grill to about 400f. Place corn on grill and turn the corn occassionally so that all sides are grilled evenly. Corn will be cooked in about 12 minutes. When done, remove the corn from the grill using tongs.
Brush miso butter over the corn and serve immediately. Garnish with chopped green onion and jalapenos.
Comments
comments