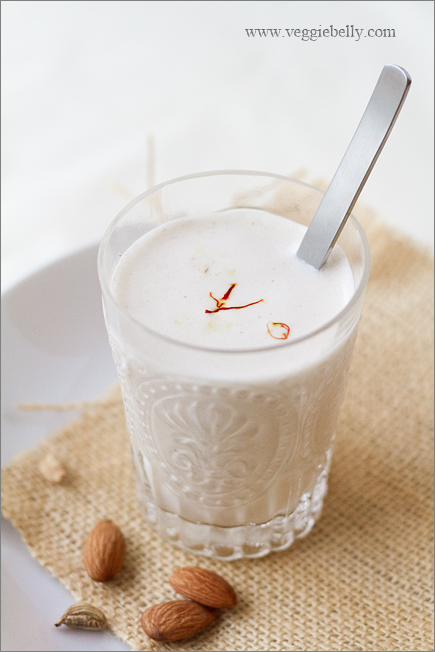 Making almond milk at home is super easy. The total amount of work involved is less than 10 minutes and the benefits of homemade almond are numerous. For one, you get to control what goes into the almond milk. You control the sweetness and flavoring. And there are no chemical additives in home made almond milk. All thats in it are almonds and water and whatever flavoring you choose to add. Pure and simple.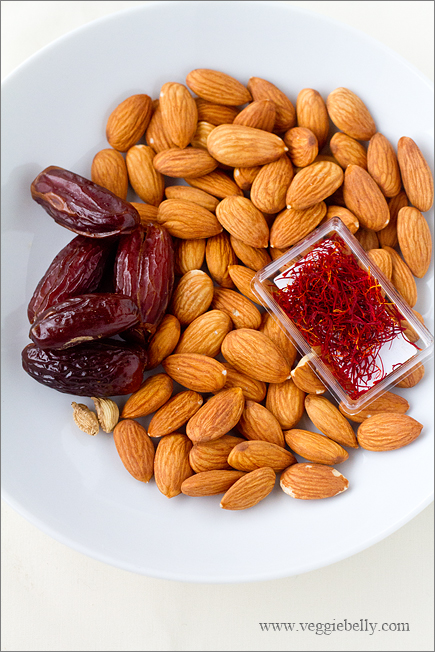 I like adding Indian flavors like cardamom when I make almond milk at home. It reminds me of the traditional badam kheer – which is a heavy smoothie of milk, almonds, cardamom and saffron. In this recipe, I've lightly sweetened the almond milk with dates. You can leave it out for unsweeted almond milk or add sugar instead of the dates.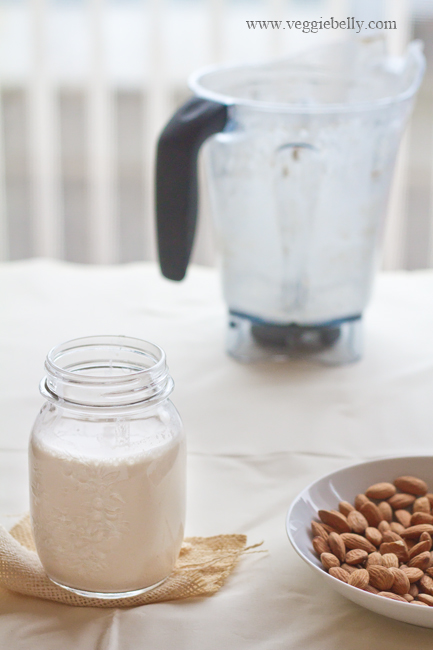 If you have a Vitamix, its the best way to make almond milk at home. It blends the soaked almond into a creamy puree in no time. If you don't have a Vitamix, use whatever powerful blender you have. Or enter the Vitamix giveaway below for a chance to win this awesome blender!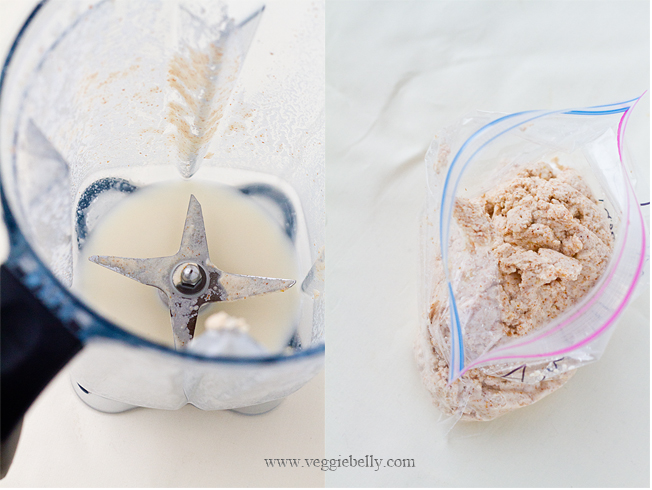 When you are done making the almond milk, you will have almond meal as a by product. Don't throw it away. Its good stuff! I save the almond meal in a zip lock bag or tupperwear and add a little to my breakfast smoothies. Others like to dehydrate the almond meal, and freeze it for use in cookies etc.


Home made almond milk will keep in the fridge for about 5 days.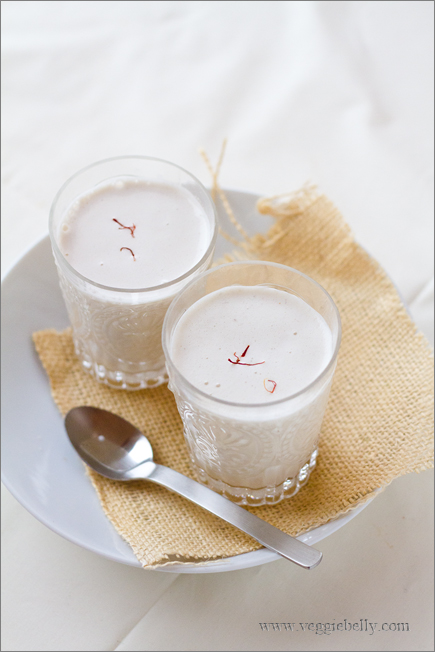 Homemade Date Cardamom Almond Milk Recipe
Makes about 4 cups
Ingredients
1 cup raw almonds
1-2 cardamom pods
4-6 seeded dates
4 saffron strands. Optional
Method
1.Soak the almonds in plenty of water over night, about 8 hours.
2. Drain the soaked almonds, and put them into a blender (I used my Vitamix), along with 3 cups of water. Add the cardamom and dates to the blender.
3. Blend on medium-high speed till all the almonds are well blended into a homogenous puree, about 2 minutes.
4. Line a fine mesh strainer with two layers of cheese cloth. Place a bowl under the strainer. Pour the pureed almonds into the strainer, gather up the cheese cloth into a ball, and gently squeeze till all the almond milk comes out.
5. This first extract of almond will be thick. Add more water to it to dilute it to your preferred consistency.
6. If you wish, you can make a second extract – scoop the almond meal in the strainer and put it back in the blender. Pour 1-2 cups water and blend. Strain the second extract of almond milk through the strainer. This extract will be thinner. You could also use this thinner second extract to dilute the thicker first extract.
7. Sprinkle saffron strands, if using, on top of the almond milk.
8. Home made almond milk will keep in the fridge, in an air tight container for about 5 days.
 _______________________________________________________
Vitamix Giveaway
Enter for a chance to win a Vitamix 5200!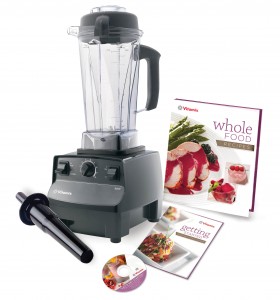 a Rafflecopter giveaway

Only US & Canada Shipping.
Thanks Vitamix for sponsoring this giveaway!
Comments
comments