Try this quinoa, egg and kale scramble if you want to start your mornings with a filling, protein packed, yummy breakfast. There is at least 11 grams of protein per serving in this dish, thanks to all the quinoa. And who says eggs are only for breakfast?! Make this scramble and put it between bread slices for a delicious lunch, or whip up this recipe for a fast dinner.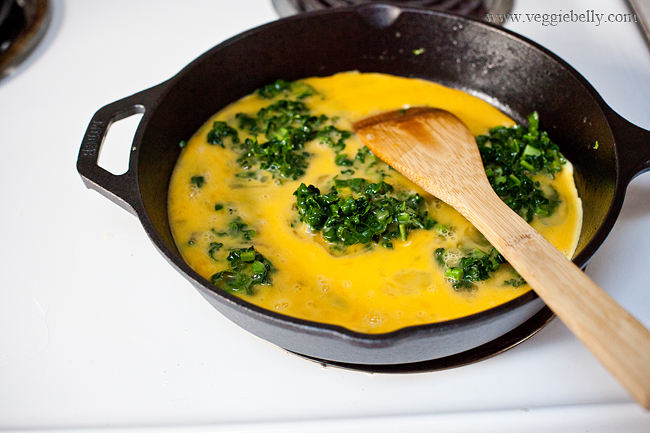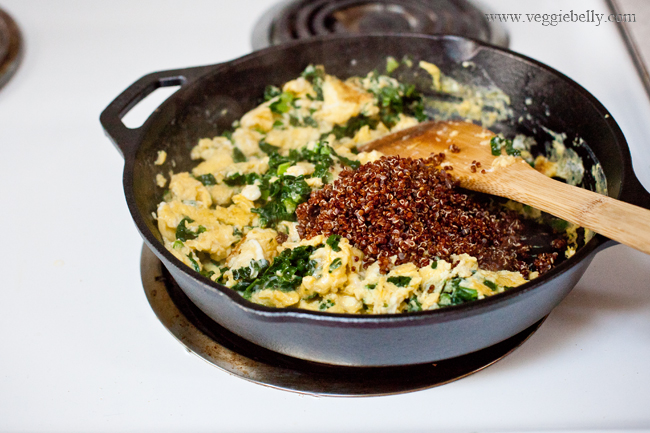 If you have cooked quinoa on had, this recipe takes just a few minutes to make. I like using red quinoa because it looks jeweled and beautiful against the scrambled eggs. But white quinoa will work just fine. I added dried oregano to the scramble, but feel free to add any kind of seasoning you like. Dried herbs, chipotle peppers, tabasco sauce, curry powder will all be great seasonings for this quinoa and egg scramble.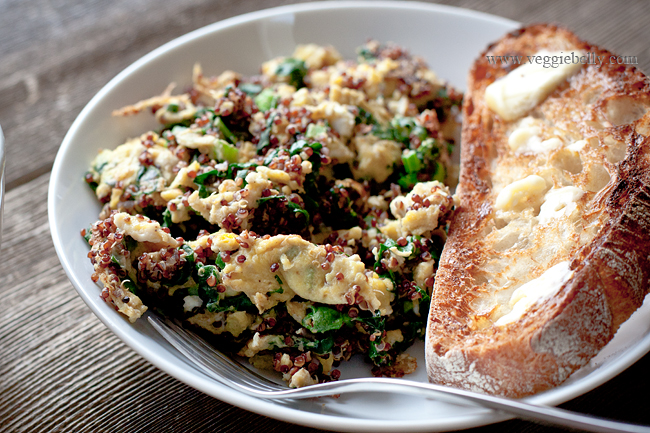 Quinoa, Egg and Kale Scramble Recipe
serves 3-4
Ingredients
2 tablespoons butter or olive oil
2 cups shredded kale
6 large eggs
2 tablespoons milk
1/2 teaspoon dried oregano or Italian seasoning
1/2 teaspoon garlic powder, optional
1/2 cup cooked quinoa
Salt & Pepper
 Method
1.Heat the butter or oil in a skillet. Add kale and stir just until it turns bright green, about 30 seconds.
2. In a bowl, whisk the eggs, milk, salt, pepper, and oregano and garlic powder together.
3. Pour the eggs over the kale, and stir. Let the eggs cook on medium heat till the bottom is starting to set.
4. Add the quinoa, and scramble the eggs till they set, but are still soft.
Serve with toast.
Comments
comments