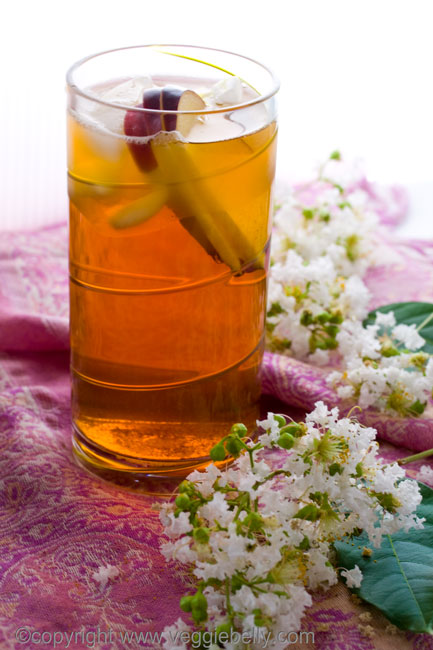 I love both Indian chai tea and Turkish apple tea. Chai tea is strong and scented with cardamom and cloves. Turkish apple tea (elma cay) is golden, refreshing and tastes quite like apple juice. This recipe combines the best of both teas – the aromatic spices from chai tea and the bright apple flavor of apple tea. Serve this tea cold in a tall glass with ice on a hot summer afternoon. Or serve it warm in tea cups on a chilly autumn day.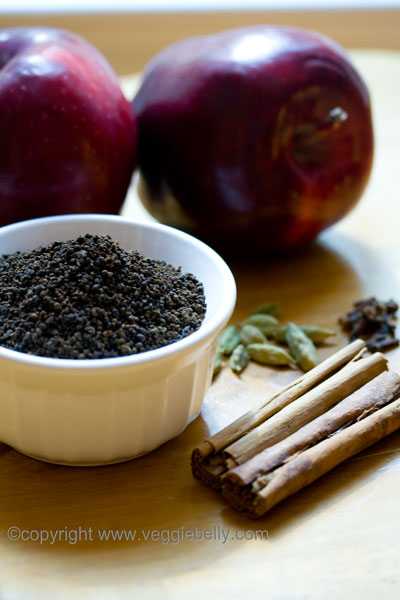 Use a good quality loose leaf black tea. I used assam tea. If you dont have loose leaf tea, you could use tea bags instead. You'll also need some apple juice and spices – cinnamon, cardamom and cloves. Star anise or saffron will also be nice..use whatever spices you like.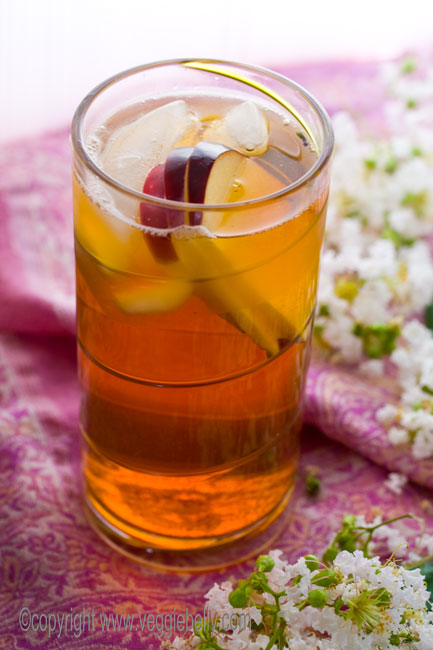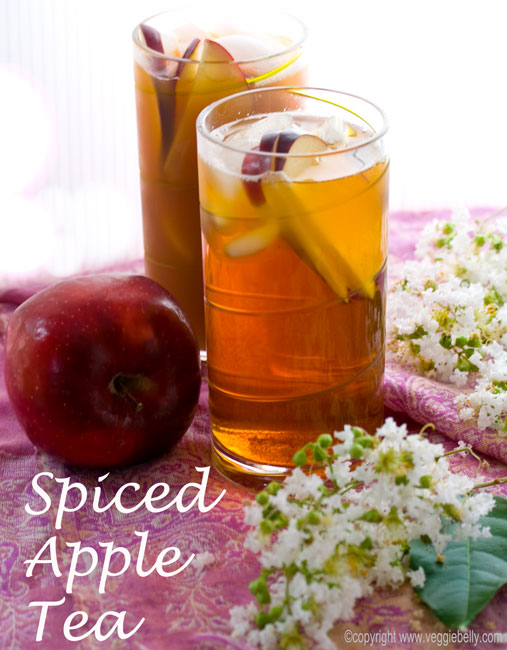 Iced, Spiced Apple Tea or Apple Chai Recipe

makes about 2 cups
1 cup water
2 cardamom pods
2 cloves
1 thin one inch piece of cinnamon
2 tsp loose leaf black tea or 2 tea bags
Sugar to taste
1 cup store bought apple juice
Apple slices for garnish
Lightly crush the cardamom pods with the back of a wooden spoon till it cracks open. Place the water, cardamom, cloves and cinnamon in a saucepan and bring to a boil. Add the tea, turn off heat and let the tea steep for about 3 minutes. Then strain the tea and stir in sugar to taste.
Mix the prepared tea with apple juice. Serve cold (or hot). Garnish with apple slices.
Comments
comments