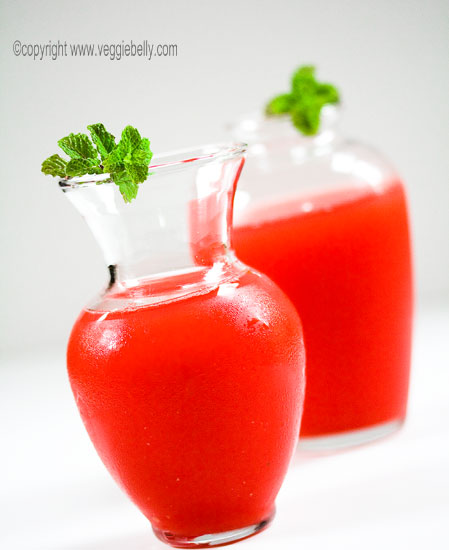 Life doesn't get simpler than this. Watermelon juice with nothing in it except….watermelon! I just cut up a seedless watermelon, removed the rind, put the fruit in a blender and then strained the juice out. Its even easier if you have a juicer; you don't have to do the straining separately.
I decided not to add anything to the juice because it tasted fresh, fantastic, super fabulous all by itself.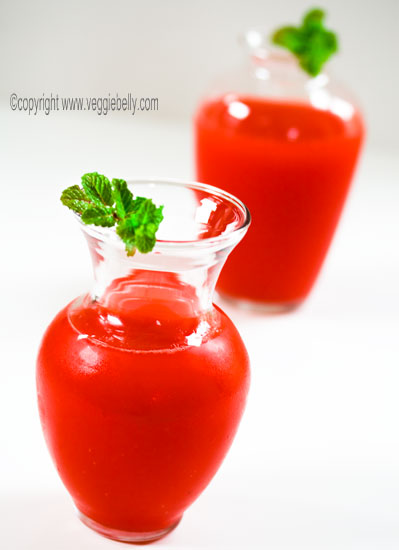 But here are some great additions to watermelon juice:
Sugar, honey or any other sweetener
A pinch of Indian black salt, which always pairs well with fruits
Lemon or lime juice
Lemon or lime zest
Mint
Basil
Alcohol (highly recommended!) – rum, tequilla or cahaca (my favorite)
A little club soda to make watermelon spritzer (thanks Aparna!)
You cant go wrong with mixing and matching any of the above.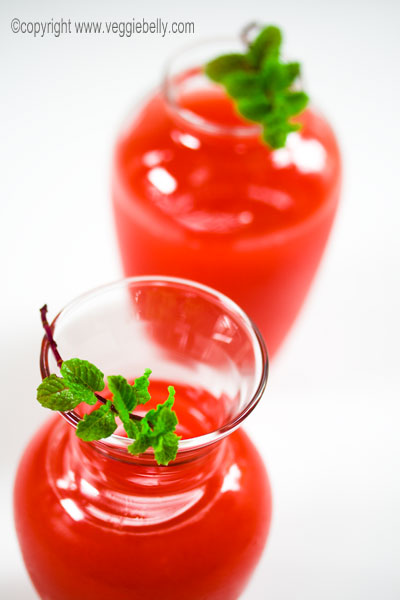 I served this watermelon juice, chilled, in mini flower vases with a sprig of mint.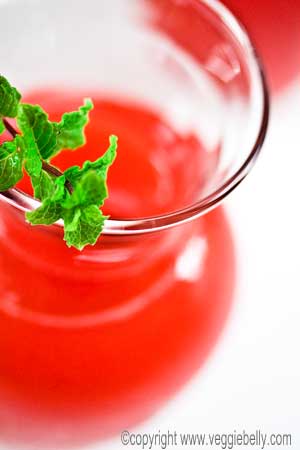 What will you add to watermelon juice?
Comments
comments