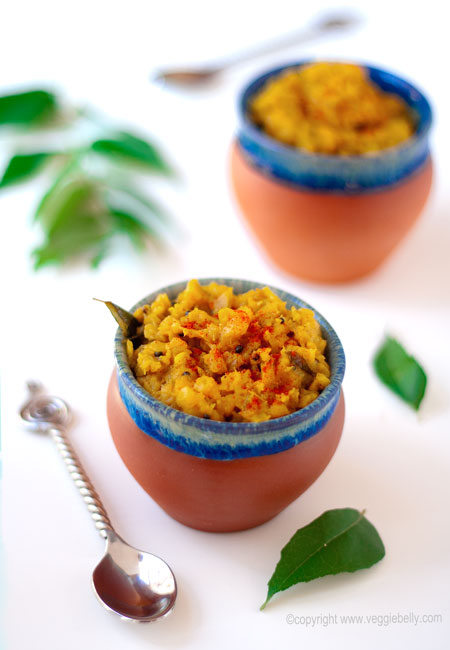 This is my grandmothers recipe. The granny smith apples in this pickle make a tart, sweet, spicy condiment that is perfect with rotis and breads. Make sure you use the roasted fenugreek powder, it makes a big difference! Also make sure you use tart cooking apples (I love granny smiths!); the mealy sweet apples wont work.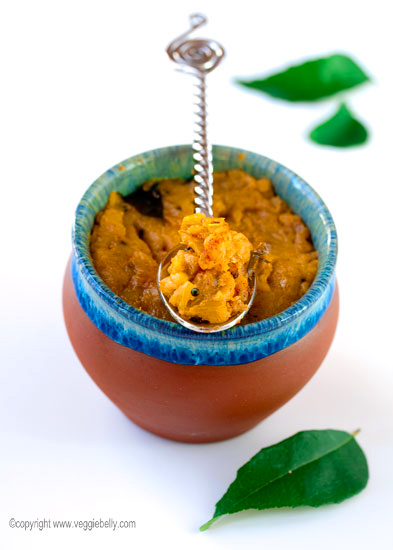 Indian Apple Pickle
makes about 1 1/2 cups
2 large granny smith apples or other tart, cooking apples
1 tsp lemon juice
1/2 tsp black mustard seeds
1/8 tsp fenugreek powder (lightly roast fenugreek seeds in a dry pan over low heat and then grind to a powder)
1/4 tsp asafoetida
1-2 green chillies
3/4 tsp urad dal
a few curry leaves
1/2 tsp turmeric
1/2 tsp chili powder
salt
4 tbsp vegetable oil
Core the apples and dice them into tiny cubes. Toss with lemon juice and set aside. Heat the oil in a pan and add mustard seeds. When they crackle, add fenugreek powder, asafoetida, green chilies, urad dal and curry leaves. Stir on medium high heat for about 1 minute. Then add diced apples. Cook, stirring occassionally till the apples are slightly soft, about 10 minutes. Add turmeric, chili powder, and salt to the apples and cook another 5 minutes. Taste and adjust for salt and lemon juice. Once cool, store the pickle in an air-tight container in the fridge. Pickle will last about a week.
Comments
comments