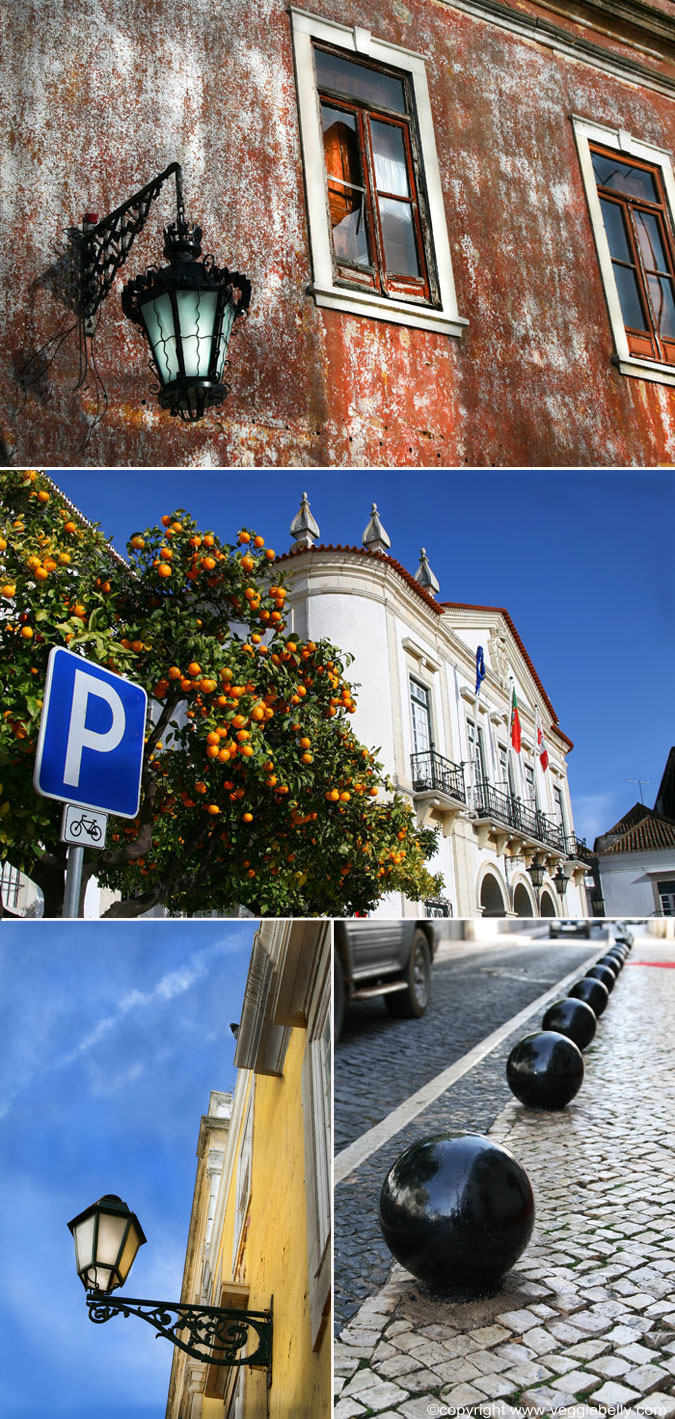 I'm back from a wonderful trip to Portugal and still thinking of Portugal's charming old buildings, orange trees, cobbled streets, port wine, incredible pastries and excellent espresso. I haven't gotten over the caffeine + sugar high yet! Here are some pictures for you.. 
Left to right and top to bottom: Pastel de nata or portuguese custard tart; a pastry shop window in lisbon; Pasties de Belem cafe in Lisbon; a very yummy coconut filled pastry sprinkled with chocolate on top; and a huge palmier.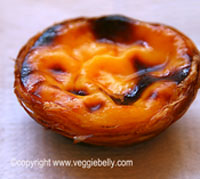 Pastel de nata or Pastel de belem or Portuguese custard tartsare an absolute must eat if you are in Portugal. Nuns at the Jeronimos monastery created these amazing, creamy tarts about 200 years ago.
The nuns used a lot of egg whites to starch their clothes and to clarify their wine. So they had a lot of left over egg yolks. What better way to use up egg yolks than add sugar, cream and spices to the egg yolks and bake them in tart shells?!  Thats how these incredible custard tarts were born. 
The cafe pasties de belem, close to the monastery, still serves the original monastery recipe. The cafe sells over 10,000 tarts a day. I can see why. We ate several of these little custard tarts at the cafe and they were the best we had had in Portugal (and trust me, we had plenty!).  You'll never eat just one!
Portuguese Custard Tart Recipes
this recipe on algarvebuzz also tells you how to make your own shell.
thisrecipe for Portuguese custard tart is from one of my favorite blogs, rasa malaysia.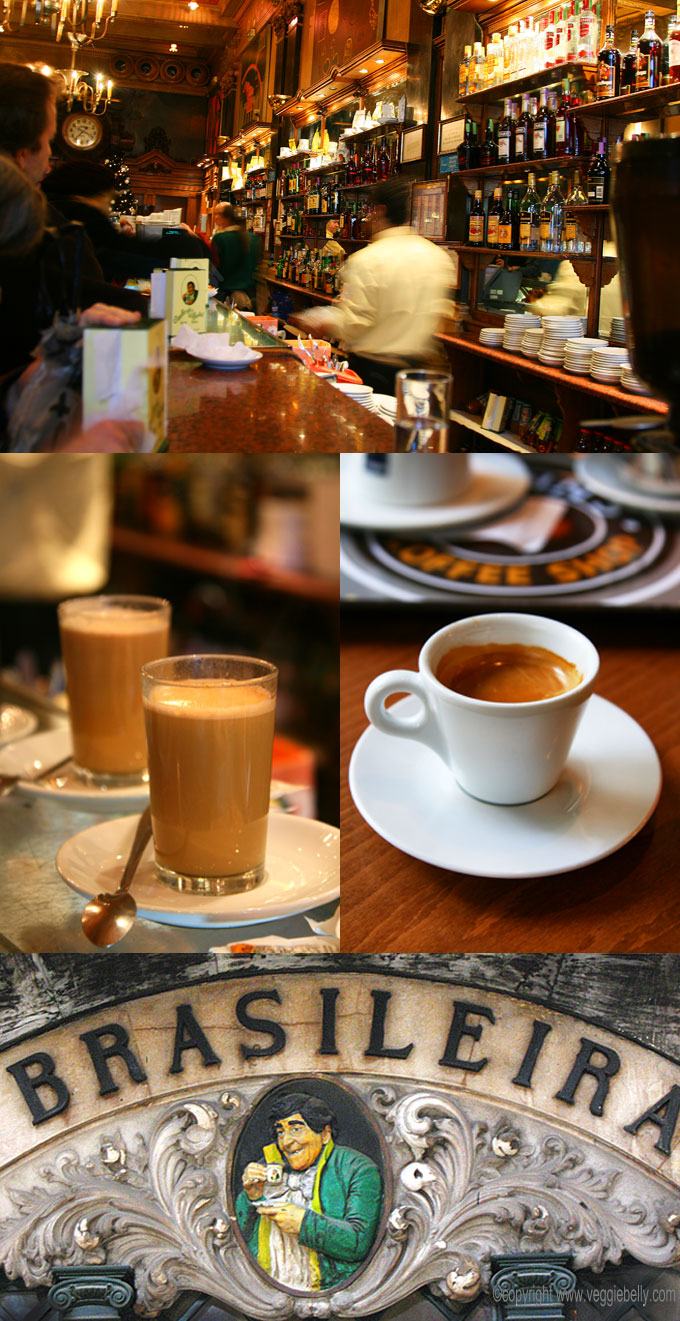 Top to bottom: Cafe a Brasileira in Chiado, Lisbon; coffee with milk; espresso; entrance of Cafe a Brasileira.
Cafe a Brasileira is over 100 years old and is Lisbon's most famous coffee shop (it was poet Fernando Pessoas favorite haunt). When we went it was standing room only and I suspect thats how it always is. The interior is beautiful and the coffee was very good. A great place to get adequately caffeinated before you go off to sight see the hilly Bairro Alto neighborhood.
I think I've had a years worth of sweets and coffee on this trip.
Happy New Year!
Comments
comments