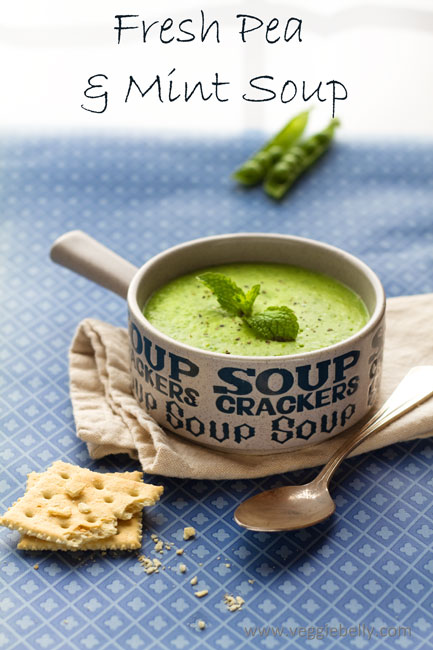 Whenever I buy fresh spring peas in their pods, I always think of what peas and pods signify. Peas in their pods are beautiful things - six or seven tender little peas, all snuggled up safely inside the comfort of their pod. An expectant mother carrying a child, close friends, a couple living together – all peas in a pod, enjoying their togetherness.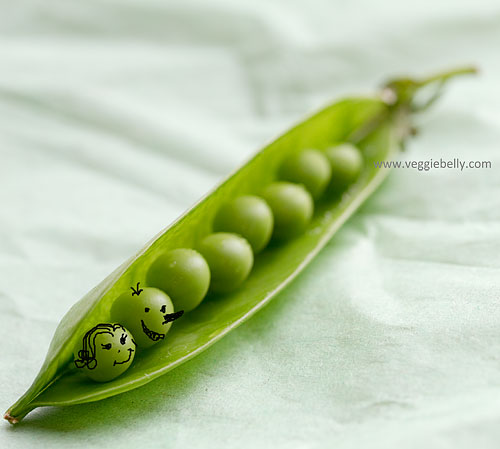 My husband, when he is in a romantic mood will calls us  'two peas in a pod'. How appropriate. Two of us, living together and going through the journey of life together. Just like peas in a pod.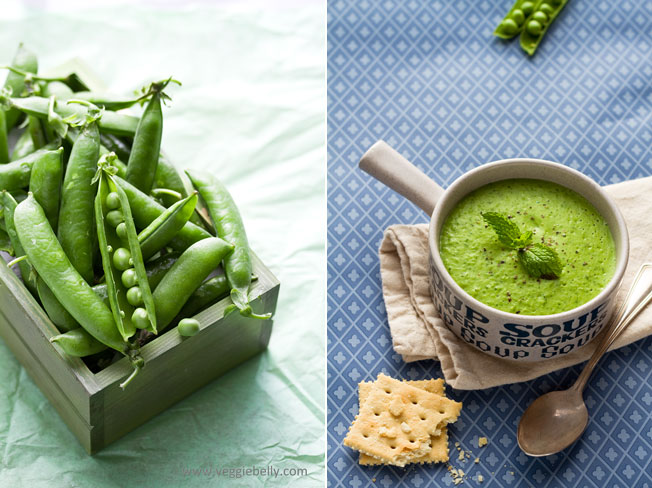 If you have never tried fresh peas, now is the time. Fresh green peas are in season during the spring. They are really easy to shell and cook. Fresh shelled peas are so tender, you don't need to cook them more than 4 minutes max. In a pinch, frozen peas will be good substitute.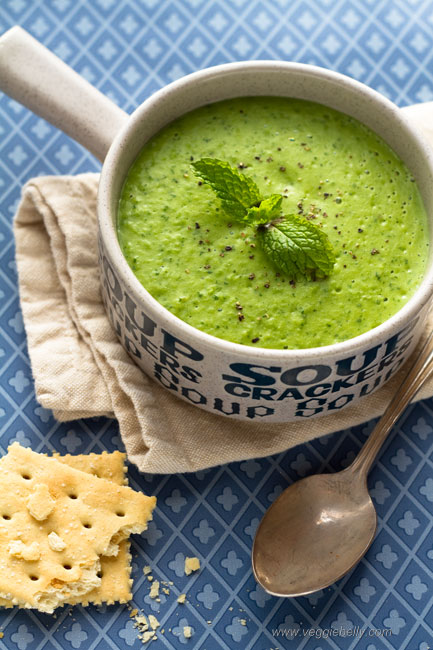 Fresh Pea and Mint Soup Recipe
serves about 2
1 tablespoon olive oil
1 small onion, chopped
2 cloves garlic, peeled
2 cups fresh, shelled peas (substitute with frozen peas)
1 1/2 cups whole milk (more for thinner soup)
salt
1 cup fresh mint leaves
freshly cracked black pepper
Heat oil in a pan and add onion. Cook on medium heat for about 2 minutes or till the onions are  transluscent. Add the garlic pods and cook 1 more minutes. Add peas and saute for about 2 minutes. Add milk and salt. Simmer for 3-4 minutes or till the peas are cooked. Pour the milk and peas mixture into a blender. Add mint leaves to the blender. Blend soup as chunky or smooth as you like. (Be careful when putting hot liquids in a blender – always vent the blender lid). Serve soup with freshly cracked black pepper.
Comments
comments