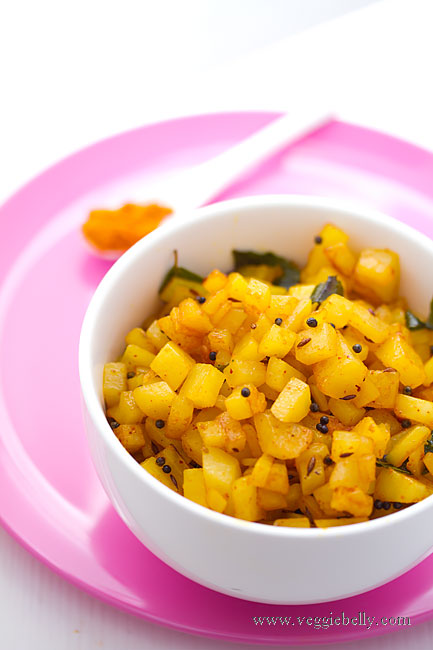 The secret to this easy, vegan potato curry is Baba's curry powder. Its a Malaysian made curry powder, and you can buy it online or possibly at a Asian/Malaysian foods store. My pantry is never without Baba's meat curry powder and Baba's fish curry powder.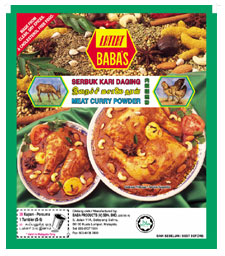 Photo from www.babas.com.my
I highly recommend Baba's curry powders. Although they are meant for meat, the curry powders themselves contain no meat and they are fantastic to add to vegetables, curries and lentil dishes.
Baba's meat curry powder Ive used in this recipe contains coriander, fennel, cumin, cinnamon, cardamom, star anise and cloves.
Substitute Babas curry powder with sambar powder or any yellow curry powder. How much you will need to use depends on the brand and how spicy it is.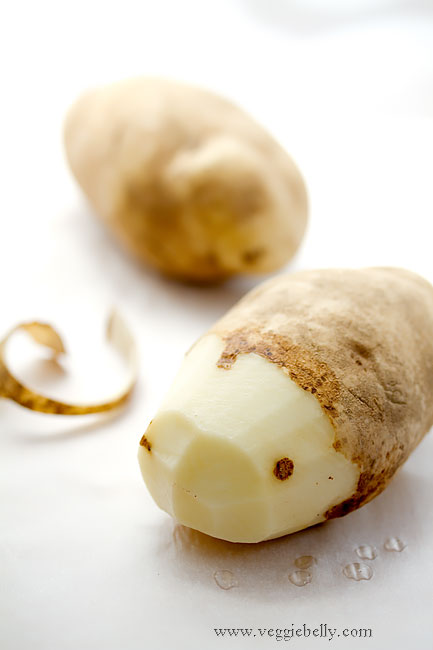 Notes:
- When chopping potatoes, keep them in a bowl of water to prevent them from discoloring
- If the curry gets too dry while cooking, sprinkle a little water
- Potatoes will cook sooner if you cut them into smaller cubes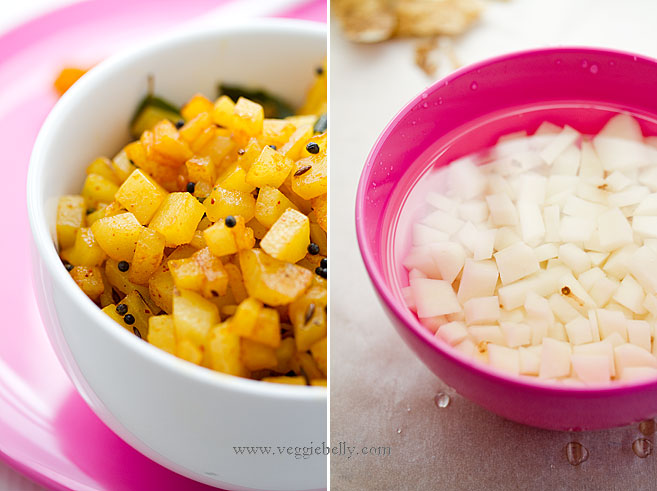 Easy, Vegan Potato Curry or Potato Masala or Potato Poriyal Recipe
serves about 2
1 large potato (about 1 1/2 cups when cut into small cubes)
2 tablespoons vegetable oil
1/8th teaspoon black mustard seeds
1/8th teaspoon cumin seeds
1/2 teaspoon urad dal (black gram)
a pinch of asafoetida
1 dried red chilli, or according to taste
a few curry leaves, optional
1-2 teaspoons Baba's meat curry powder or sambar powder or any yellow curry powder (how much curry powder you'll need depends on the brand you use)
salt
Peel and cut the potato into small cubes. Heat a non stick wok with the oil and add mustard seeds. When they pop, add cumin seeds. When they start to sizzle, add urad dal, asafoetida, red chili and curry leaves. Cook about 20 seconds or till fragrant. Add the cubed potatoes, curry powder, 2 tablespoons water and salt. Cook on medium heat till the potatoes are cooked, about 6 minutes.
Comments
comments