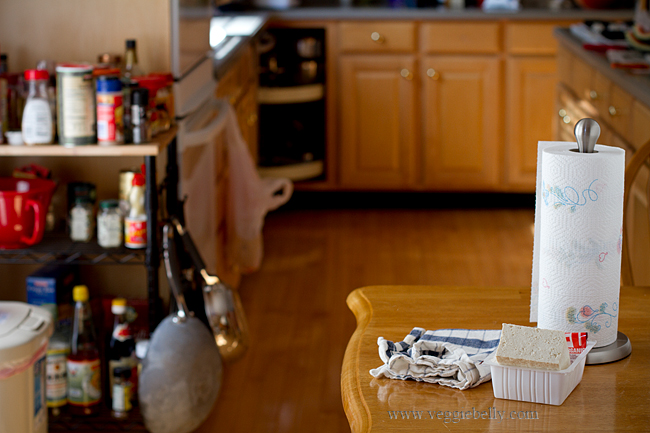 Many tofu recipes in cookbooks and online, including several of my own, call for pressed tofu. Pressing tofu takes out the water in it and makes it firm. Pressed tofu becomes wonderfully dense and pleasantly chewy when cooked. Pressed tofu is also a great meat substitute. So how exactly do you press tofu? Read on..
What you need to press tofu
one 15oz package of firm tofu, drained and patted dry
an absorbant kitchen towel
paper towels
a plate
something heavy (weighing about 2 lbs). Choose from:
2-3 cans – canned beans, canned corn, peanut butter jar, pickle jar…whatever you have
a book
heavy skillet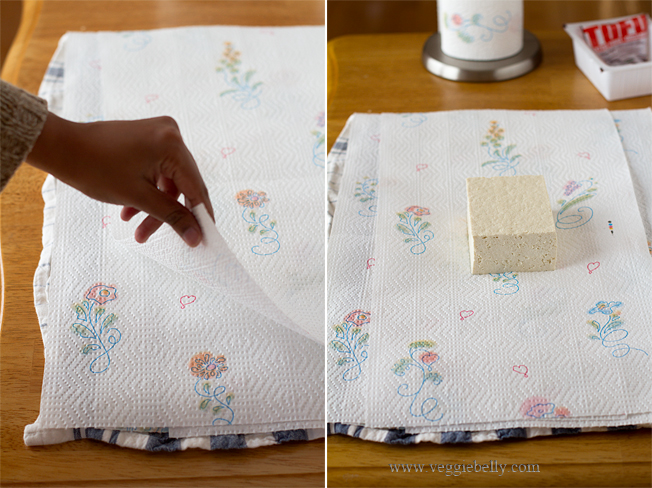 Lay out the kitchen towel on a table. Place 3 layers of paper towels on top so that the paper towels cover the cloth towel. Put the tofu block in the center.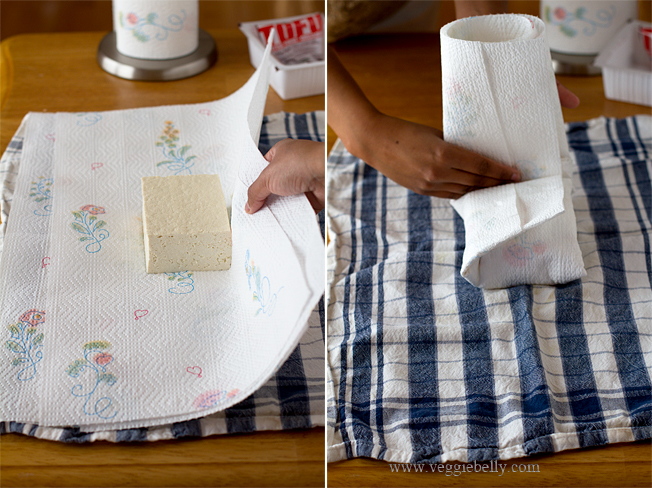 Now wrap the paper towels over the tofu. Bring all four side up and wrap them gently, but firmly over the tofu block.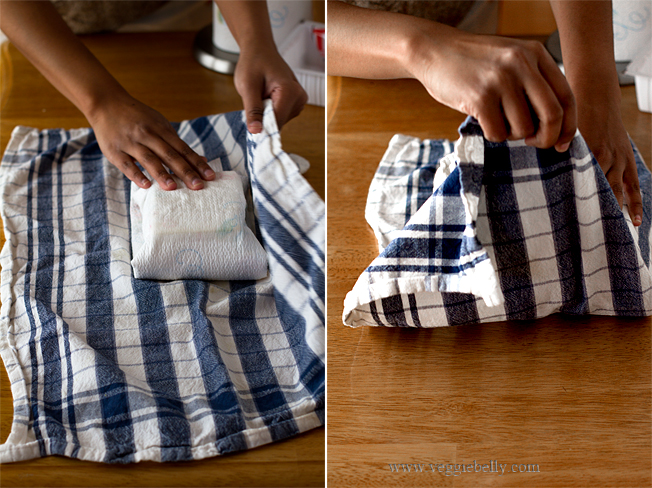 Now do the same with the cloth towel. Bring each side up and wrap firmly.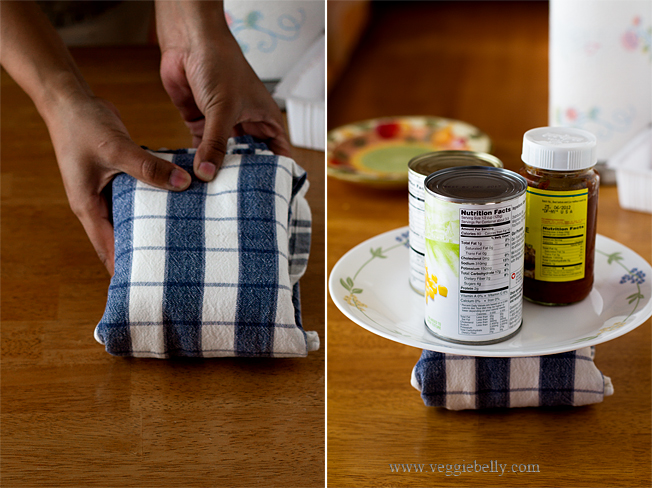 You will now have a tofu parcel. Put a plate over the tofu parcel. Place 2 to 3 cans (or a book, or skillet, or anything heavy – weighing about 2lbs) over the the plate. Adjust their positioning so that the plate is well balanced over the tofu.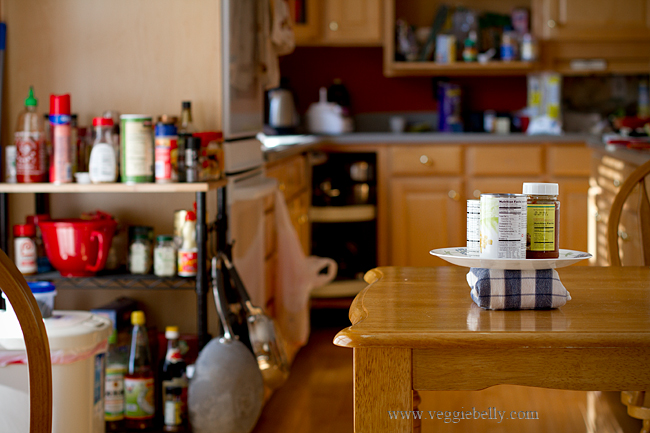 Let the tofu with the weights sit for atleast 1 hour, and up to 4 hours.
The weights will release all the water in the tofu, and the towels will absorb it.
 How long to press the tofu will depend on its water content and how dense it is. But you should press tofu for atleast an hour, longer wont hurt. Trader Joe's extra firm tofu is very firm, so I dont need to press it for more than an hour. Other firm tofus arent as dense, so I press them longer.
Use right away or store pressed tofu in a zip lock bag for 2-3 days in the fridge.
Now go check out some of my tofu recipes!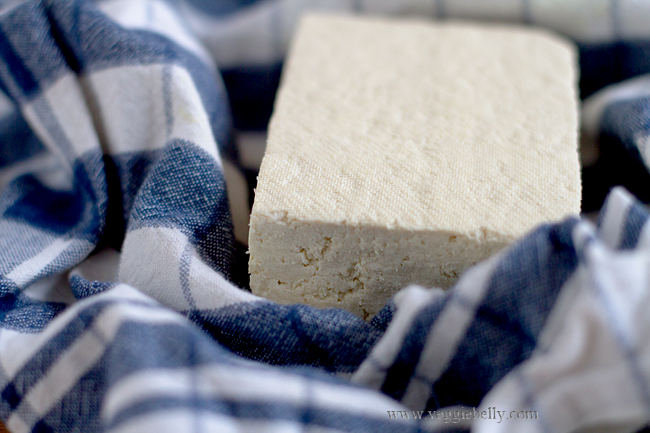 More tofu pressing methods..
How to press tofu in 5 steps in too many combined
A video on how to press tofu using a plate and book
Tips on how to press tofu on Bon Appetite
How to press tofu using a heavy pot on Fit Sugar
Comments
comments