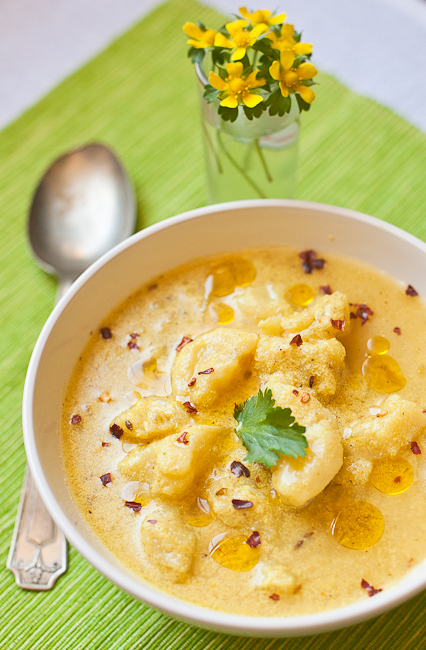 I dont know many other people who are as passionate about Indian cooking as Prerna is. Today, I am delighted to introduce her to you, via her guest post and this delicious recipe for dahi ke aloo (potato and yogurt soup). Her gorgeous blog, Indian Simmer is full of mouthwatering recipes and some of the best photography I've seen in the blogosphere. Take it away Prerna..
Like countless others I have always drooled over Sala's flawless photography and her fabulous recipes. They always make you come back and look for some more, don't they? So doing a guest post for her and cooking something for her readers was truly an honor. Thanks so much Sala for letting me do this!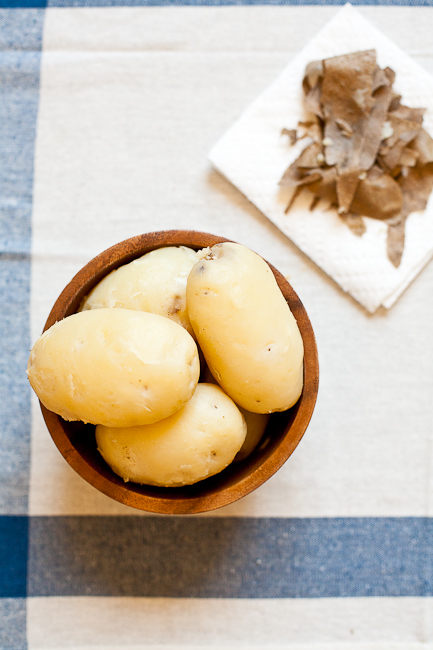 I am here today with something very simple and as my husband says something very carby. Ok, raise your hands if you don't like potatoes … everyone loves potatoes! At least I do, or maybe I like it a little more than I should but I don't regret it. As a child I was the pickiest eater and potato was the only vegetable I could eat (does that count as a true vegetable?). But now that I am past that phase, potatoes still remain a favorite because you can do so much with them. Especially in Indian cooking when you can make something as royal as a Mughlai Aloo Dum or a simple stir fry, potatoes will always shine. The recipe I am sharing today is one such recipe.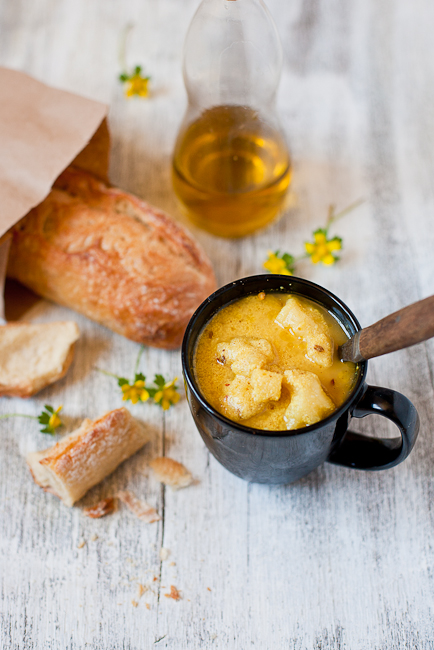 Dahi  is hindi for yogurt and Aloo means potatoes. When potatoes are cooked in tangy and creamy yogurt with some few simple spices they become Dahi Ke Aloo. I call it potato and yogurt soup. My mom serves it with hot and crisp fresh out of the griddle rotis, I serve them with some fresh baguettes. Whatever you call them or whichever way you serve them they still remain classic comfort food and an easy quick fix dish.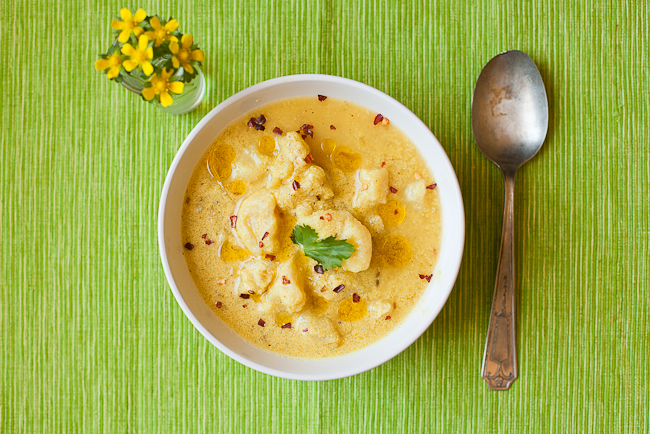 Dahi Ke Aloo or Potato & Yogurt Soup Recipe
serves about 4
Ingredients
4 medium size potatoes (boiled, peeled)
2 cups yogurt (room temperature)
2 cups water
1 tablespoon olive oil (extra to drizzle on top of your soup)
1 teaspoon cumin seeds
1 teaspoon red pepper flakes (a little extra if you want to garnish)
1 teaspoon turmeric powder
1 ½ teaspoon coriander powder
Salt to taste
Method
Mash the potatoes. Thoroughly mash one and mash the others to bite size pieces. Set aside.
In a bowl whisk together yogurt and water leaving no lumps.
Heat oil in a medium size pot. Add cumin seeds. Once they start to pop, add turmeric and coriander powder. Mix the spices together and add potatoes immediately. Mix spices well with the potatoes.
Stir in the thinned yogurt. Mix it well together with the potatoes. Wait till the soup comes to a nice rolling boil and then add salt.
You can serve it hot. I like mine lukewarm with some extra virgin olive oil drizzled and some red pepper flakes sprinkled on top.
Comments
comments