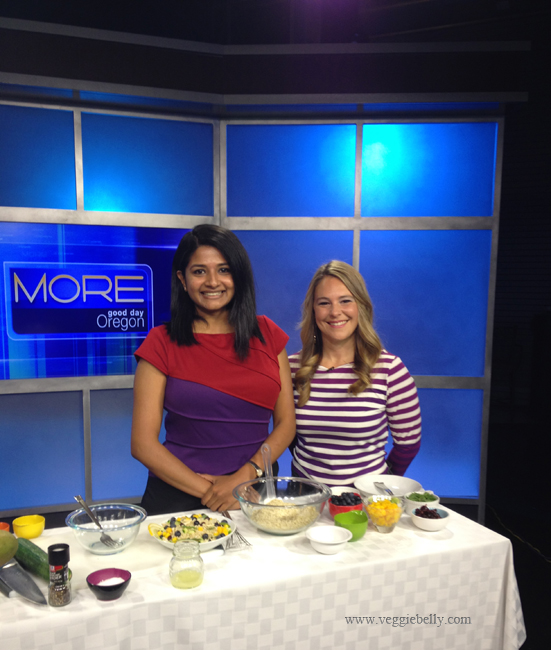 Guess what?! I was on live TV today! I made this delicious, easy, summer recipe on the Good Day Oregon show on FOX12! I won an IFBC food blogger contest by Hinode rice, and got to make my winning recipe on TV! Here is the video.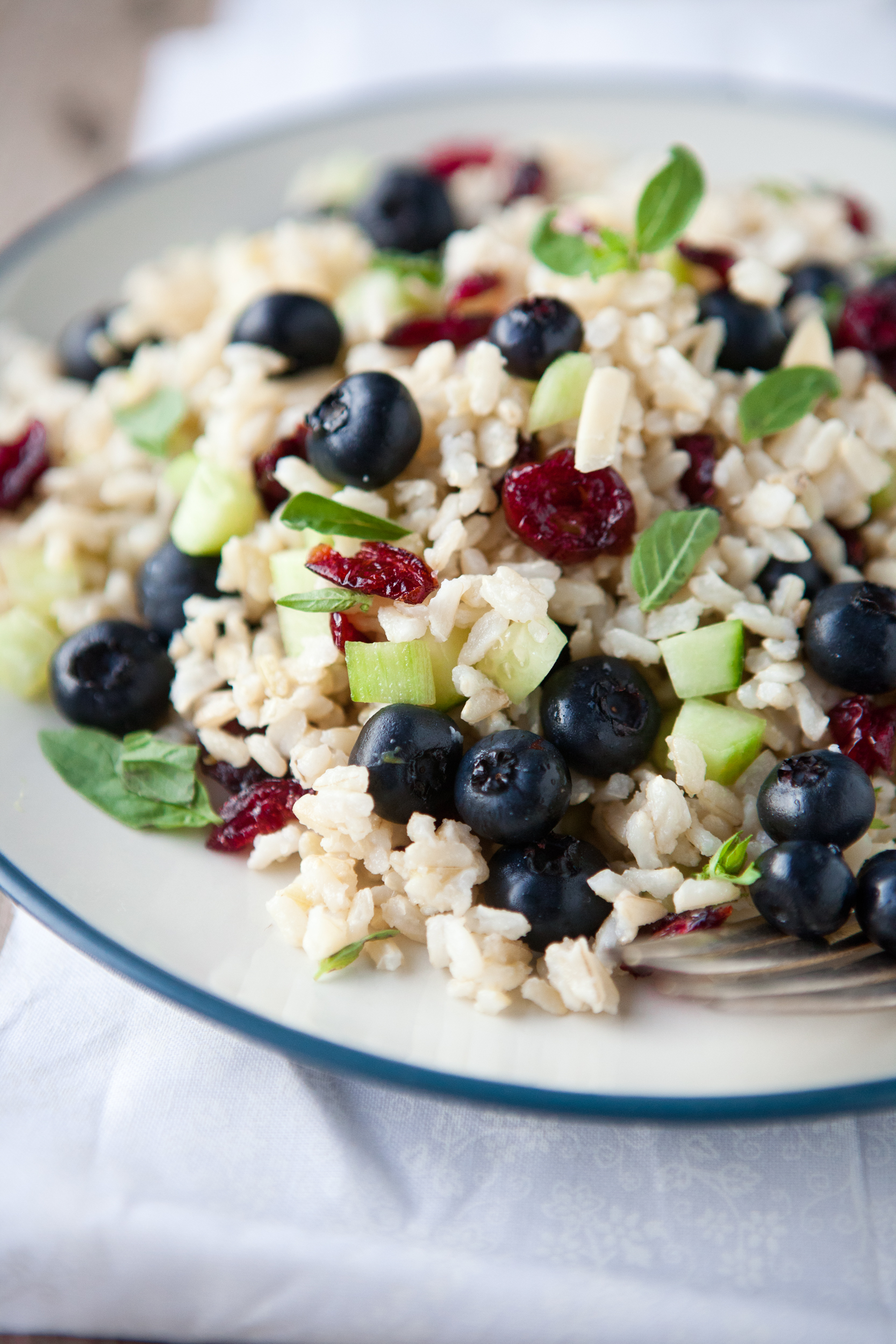 I usually make this recipe with quinoa or black rice, but loved the nuttiness of Hinode brown rice for this recipe. And if you have microwave rice, you can put this salad on the table in literally 5 minutes! This is a great dish to pack for school, work or a picnic. Some grilled peaches instead of the blueberries will also be lovely!
Brown Rice and Blueberry Salad Recipe
serves 3-4
Ingredients
1 cup long grain Hinode brown rice
1 cup fresh blueberries. I used Oregon hood river blueberries.
¾ cup cubed cucumber
¼ heaping cup dried cranberries
2 tablespoons slivered almonds
½ cup cubed mangoes, optional
½ cup baby arugula, optional
For the dressing
1½ tablespoons extra virgin olive oil
2 tablespoons lemon juice
1/4 teaspoon lemon zest
10 Basil leaves, chopped finely
Salt and pepper
Method
Cook the brown rice according to package instruction. Let the cooked rice cool well.
Then add all other ingredients from blueberries through arugula and mix gently.
Whisk all the dressing ingredients together, and add to the rice. Toss well. Serve chilled or at room temperature.
Comments
comments