I've lived in America 11 years and up until a few months ago I hadn't taken a train journey in this country. I've been on an amazing coast to coast road trip, I've visited about 25 states of this great country, but I'd never been on a train.
And then Amtrak called. They wanted to send me on a foodie adventure where I'd travel on Amtrak, and dine at the best restaurants at my destination. I said yes right away. And that's how my first American train trip happened!
Read on for an account of my Amtrak adventure, and an amazing lunch at my destination, and a killer recipe from that restaurant!
Portland to Seattle on Amtrak
Amtrak said I could pretty much travel to any destination I wanted. The decision was easy. I picked Seattle. Seattle is an easy 4 hour train ride from Portland. Perfect for a quick weekend trip. Besides, I love the food scene in Seattle, which made it the perfect choice for my little foodie train adventure.
Now, we cant visit a city as vibrant and picturesque as Seattle without some special camera equipment, can we?! I'd always wanted to try out Lens Baby lenses (a company  based right here in my wonderful hometown of Portland, OR). So I rented a few from Pro Photo Supply in Portland to take on my trip to Seattle. I got the Sweet 35, Edge 80, and Fish eye. I loved the Sweet 35 and Edge 80 and used them a lot on the trip. Really fun effects, as you can see below.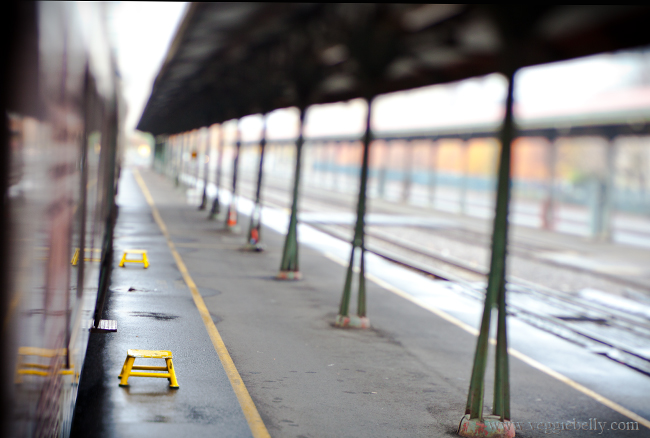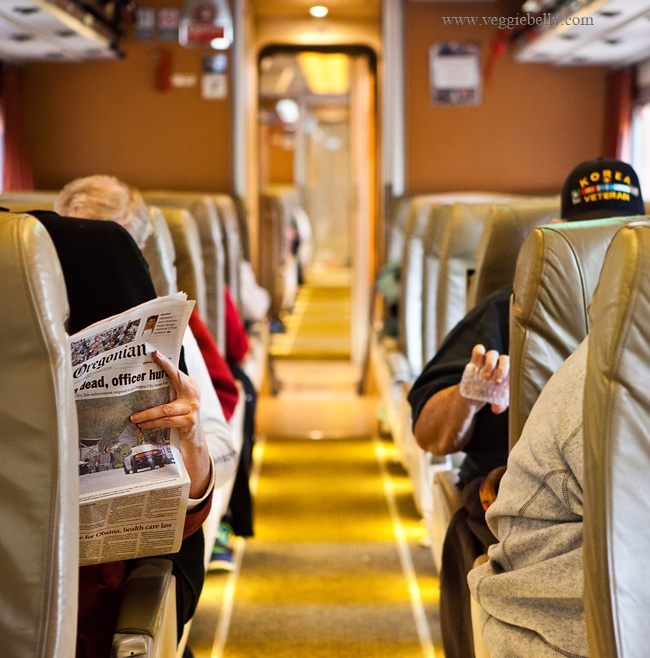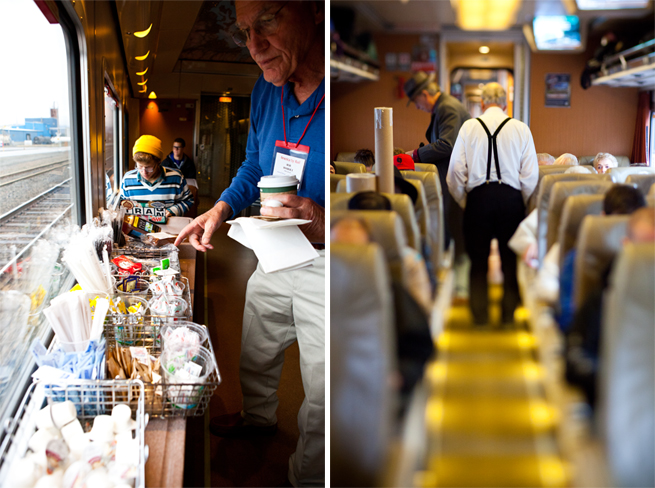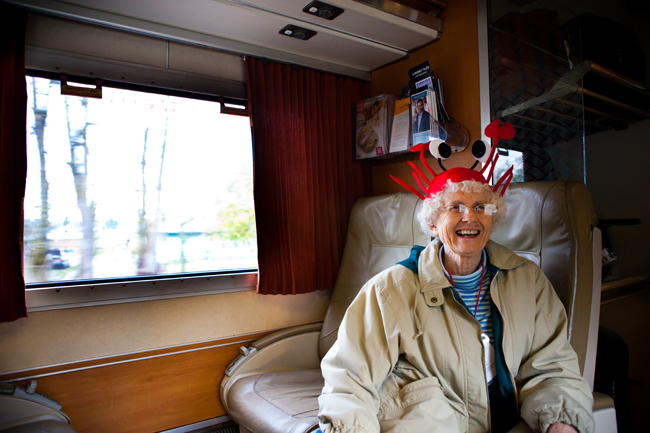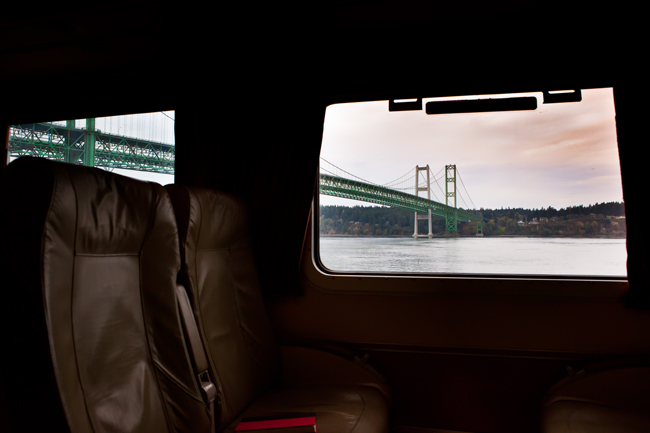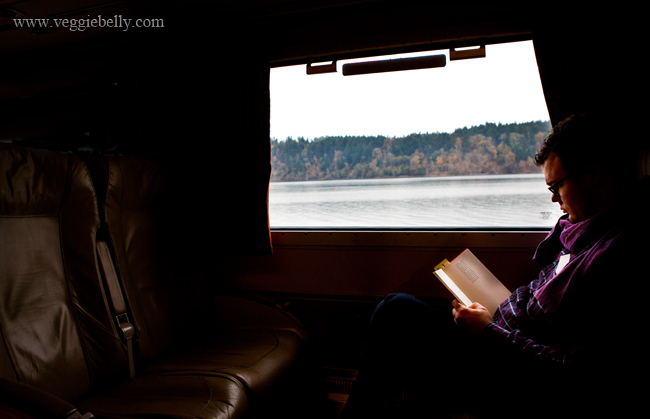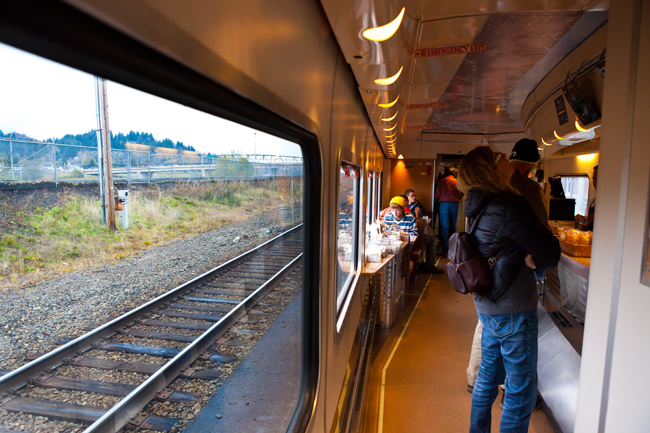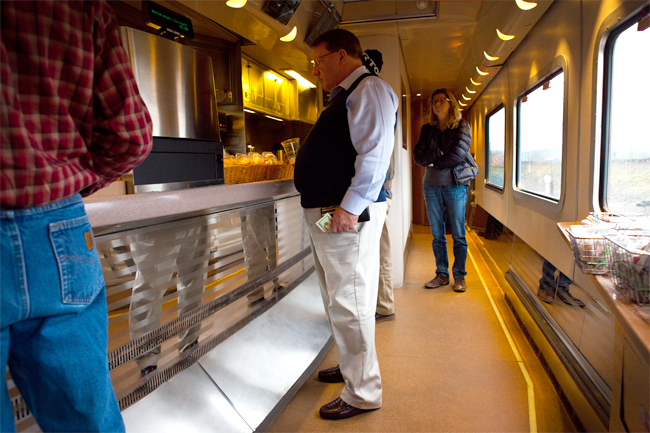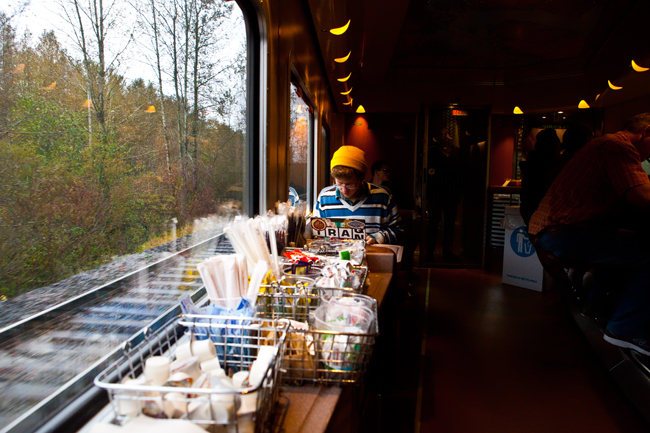 I loved my train ride. For a good part of my trip, I just sank back into my seat and watched the beautiful Pacific Northwest pass by. Then I walked around taking photos, chatting with fellow passengers and hanging out at the cafe car.
Walking around Seattle and Lunch at Cafe Flora

As I didn't have much time in Seattle, my only agenda for the day was eat, walk around, take photos. I was up early and meandered into Biscuit Bitch at Pike Place for coffee. Their name intrigued me, and I walked in to take a look. Their biscuits and menu looked interesting, and they even had veggie sausage patties, but I didn't eat anything there. I was saving up for my much awaited lunch.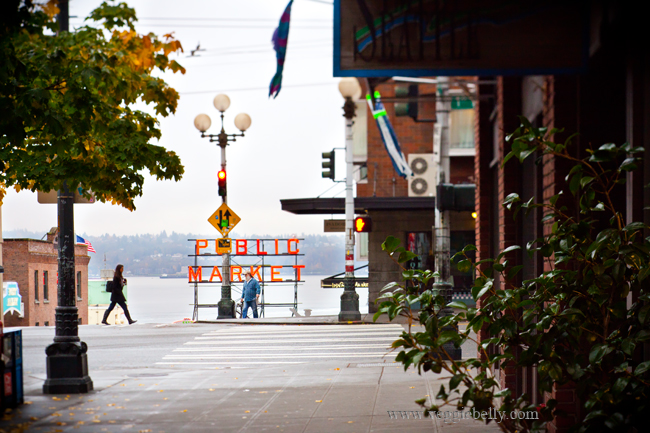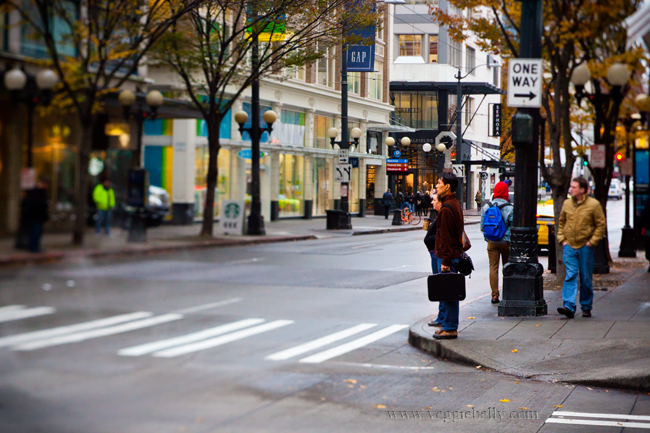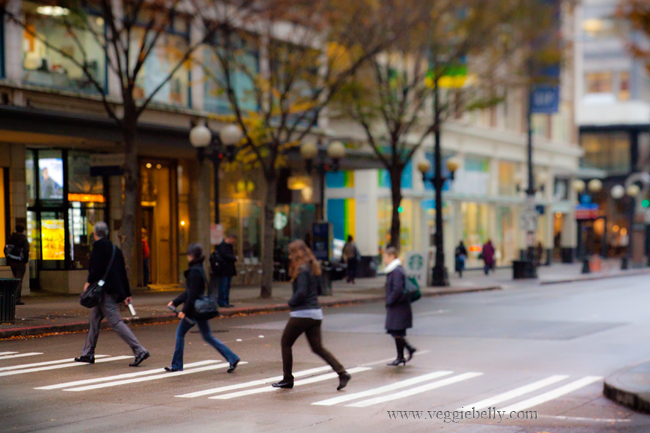 I asked my readers on Facebook and Twitter for vegetarian friendly restaurant recommendations in Seattle. The suggestion poured in. People recommended Cafe Flora repeatedly. So I decided I'll go there. And I'm so glad I did – the food and atmosphere were lovely. My friend and I were seated in the beautiful, airy atrium. Cafe Flora is an all vegetarian restaurant, so there was plenty of choice for us! Here's what we had..
 Masala apple fizz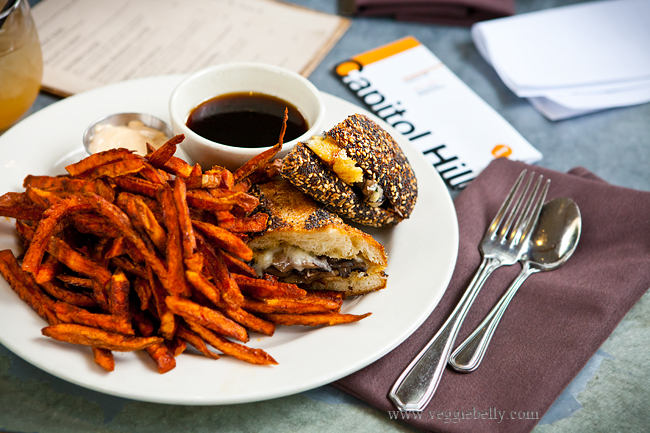 Vegetarian French dip – portobello mushrooms, caramelized onions, Swiss cheese, on a seeded baguette with mushroom garlic au jus. Served with seasoned yam fries. See Cafe Flora's recipe below.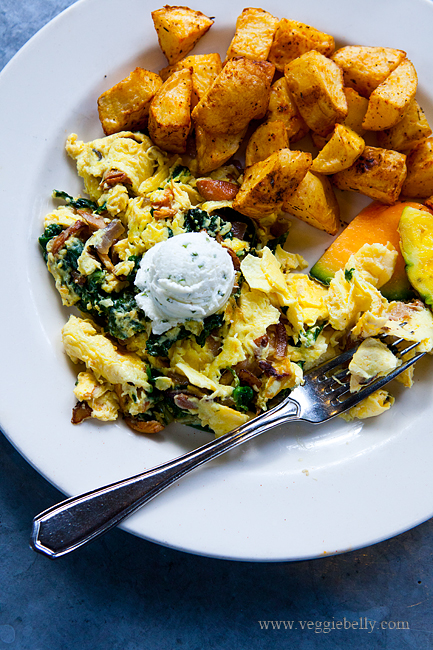 Spinach mushroom scrambled eggs with roast potatoes
Truffle pizza
We enjoyed our lunch so much at cafe Flora, that we decided to get a pizza to go so we could snack on the train later! And the truffle pizza we ordered got its own seat on the train ride back to Portland! The other passengers were jealous, I could tell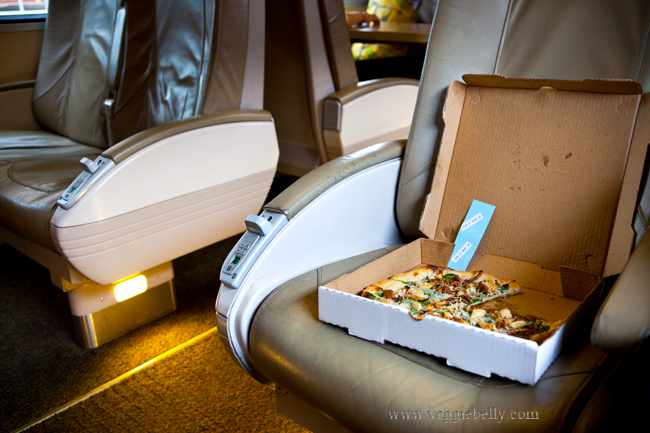 Cafe Flora's Portobello French Dip Recipe
Adapted from Cafe Flora Cookbook
I loved the vegetarian French dip at Cafe Flora so much that I'm sharing the recipe with you. Its from the Cafe Flora Cook Book. The original recipe involves several steps; here I have simplified it a bit.
This recipe is truly brilliant – a sandwich made with buttered, griddled  rustic baguette,  roasted portobello mushrooms, sweet caramelized onions, gooey melted cheese, all served with the most amazing mushroom garlic essence or au jus for dipping. Its the best vegetarian sandwich ever.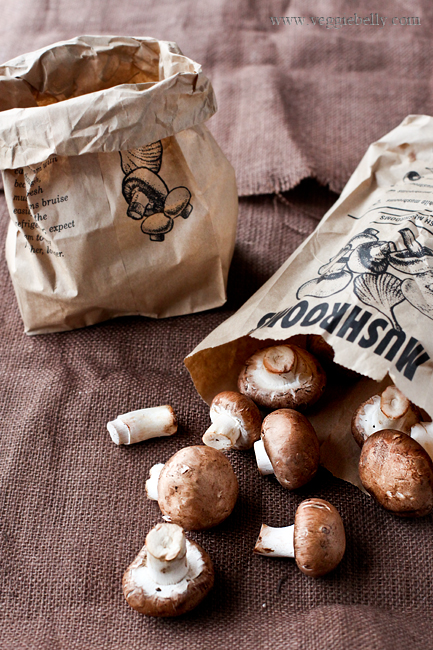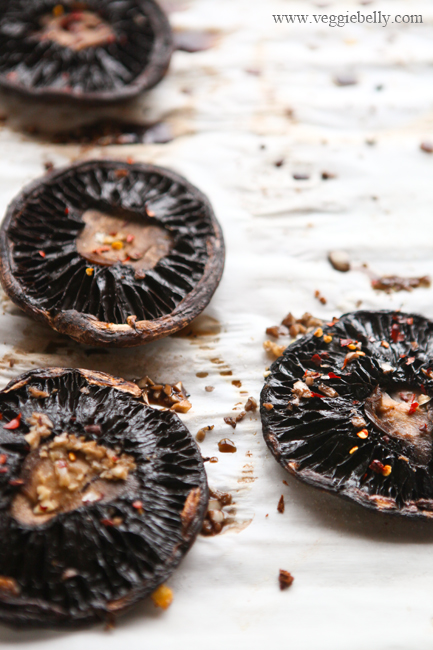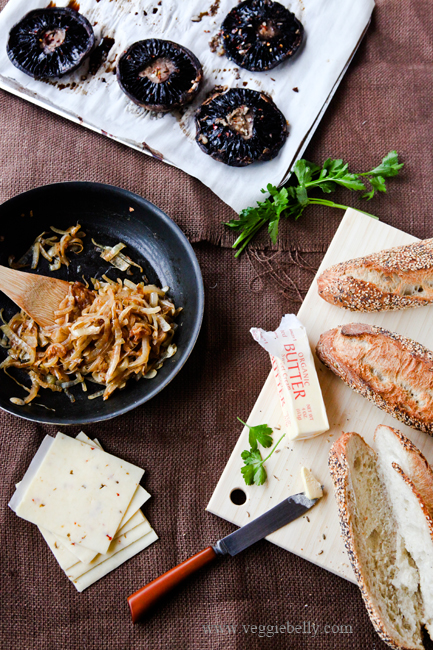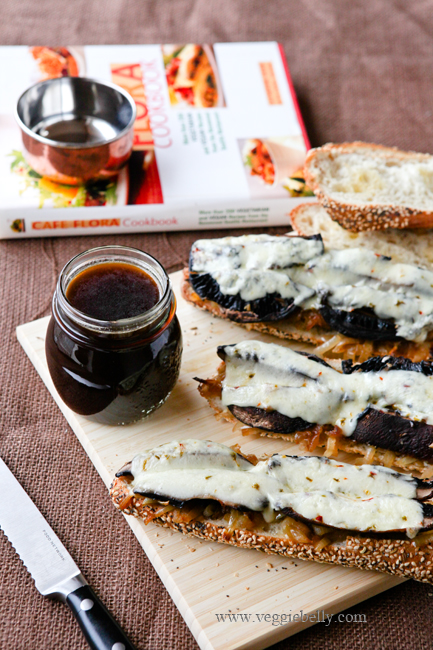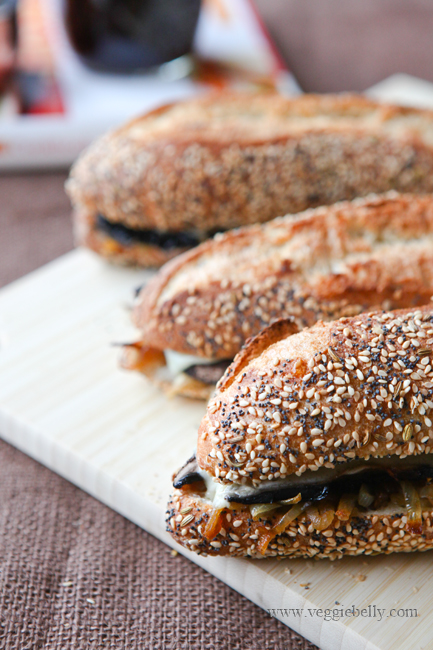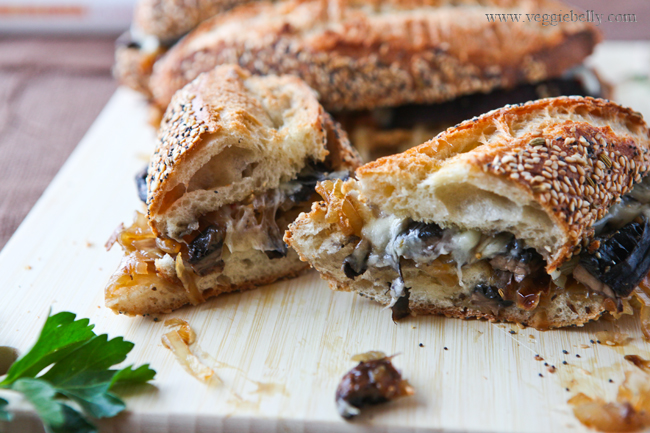 Serves 4
Ingredients
3 tablespoons olive oil
2 teaspoons minced garlic
3 portobello mushrooms
Salt and freshly ground pepper
1 large yellow onion, halved and sliced thin
1 rustic baguette (I used 3 demi baguettes instead)
1/2 stick butter
4 slices Swiss, mozzarella or provolone cheese
1 1/3 cups mushroom essence (recipe below)
Method
1. Pre-heat oven to 350f. Mix together 2 tablespoons of olive oil and the garlic in a bowl. Remove the stems from the portobello mushrooms (save them for making the mushroom essence). Brush both sides of the portobello mushroom caps with the garlic oil mixture. Sprinkle salt and pepper.
2. Place the porobellos, gill side down, on a baking sheet and bake for about 25 minutes.
3. When the mushrooms are done, let them cool a little so you can handle them. Then cut each mushroom cap into about 8 slices. Set aside.
4. While the mushrooms are baking, work on the onions. Heat 1 tablespoon olive oil in a skillet over medium heat. Add the sliced onion and cook for about 5 minutes. Turn heat down to low, and continue cooking, stirring occasionally till the onions are soft, brown and sweet. About 15 minutes. If the onions stick or burn while cooking, sprinkle a little water on them.
5. Cut the baguette into 4 equal portions. Slice each portion lengthwise in half, so you can make a sandwich. No you'll have 8 pieces. Spread butter on all baguette slices.
6. Heat a large skillet, and place the baguette slices, buttered and cut side facing down. Griddle the bread till the buttered sides turn golden.
7. Now take 4 of the griddled bread slices, and place them on a baking tray, cut side facing up. Top each slice with one fourths of the portobello mushrooms, one fourths of the caramelized onions, and one slice cheese. Repeat for remaining 3 baguette slices. Bake in a 350f oven till the cheese melts. Top with the remaining 4 baguette slices. Bake for another 2 minutes.
8. Serve the sandwich with warm mushroom essence for dipping (recipe below)
Mushroom Essence Recipe
Ingredients
1/2 pound whole crimini mushrooms, stems on
6 cloves garlic, lightly crushed
2 tablespoons tamari
Method
1. Place the mushrooms and garlic, along with 6 cups of water in a medium saucepan. Bring to a boil. Then lower heat and cook on a low boil, till the liquid has reduced to about 2 cups. This will take about 45 minutes.
2. Strain the liquid, and add the tamari. Can be refrigerated or frozen.
Comments
comments