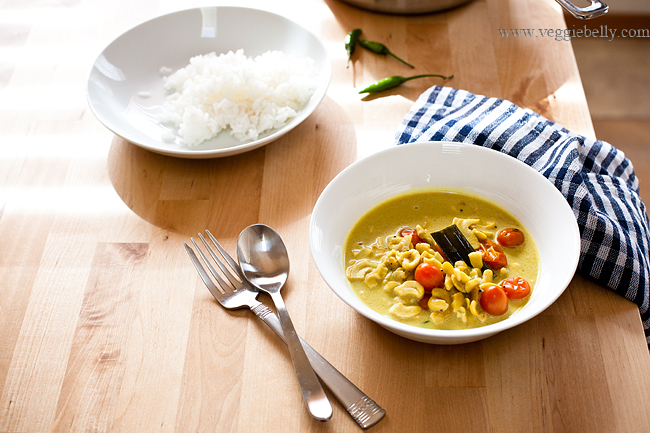 One of my favorite dishes that I had on a recent trip to Sri Lanka was this cashew curry. The hotel chef kindly agreed to show me how he makes it and I'm so excited to share the recipe with you! But first, here are some photos from my trip. (Make sure you also check out part 1 of my Sri Lanka trip with a two ingredient coconut roti)
Breakfast – My favorite meal in Sri Lanka
Climbing Sigiriya Lion Rock
Sri Lankan Cashew Curry Recipe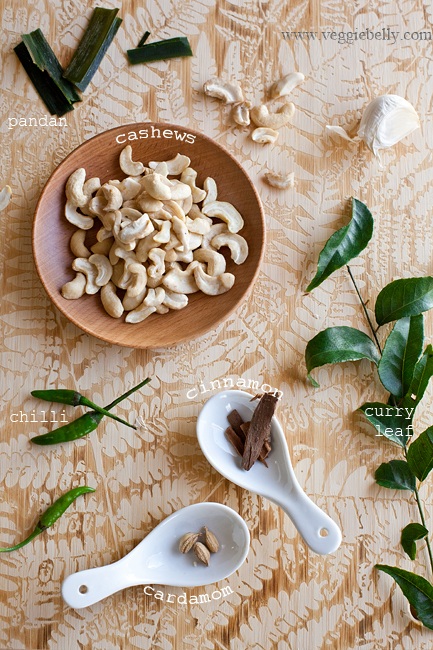 This cashew curry uses soaked cashews and coconut milk, spiced with sweet cinnamon and cardamom, spicy green chillies, herby pandan and unraosted Sri Lankan curry powder. Unroasted Sri Lankan curry powder is lighter in color than the roasted kind, and is often used in vegetable curries and coconut milk based dishes. Unroasted or raw Sri Lankan curry powder contains coriander, fennel, cumin, cinnamon as the predominant spices. Sri Lankan curry powder is availableonline
Pandan leaves are used in Sri Lanka, much like curry leaves are used in India. Pandan, also called screw pine, is a tropical tree. Its leaves are used in Sri Lankan, Malaysian and Thai cooking. In India Pandan is called Kewra, and although not used in cooking, it is used to flavor drinks. Pandan has a wonderful, herby, grassy flavor.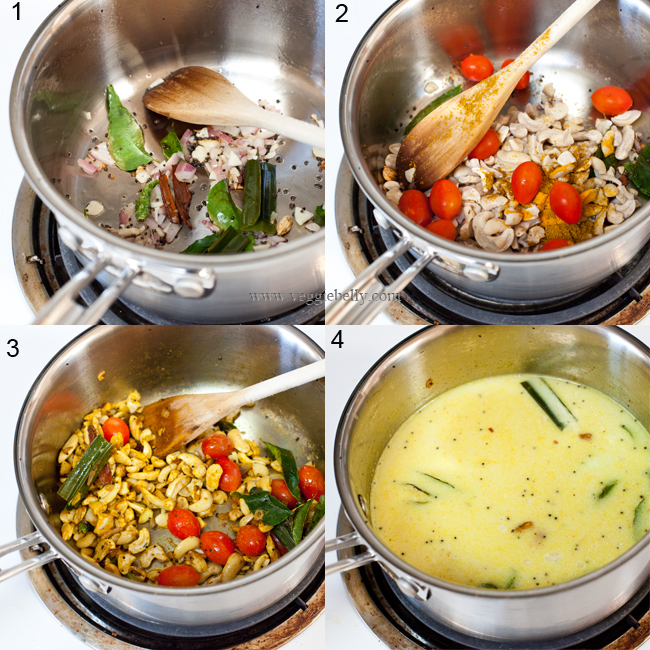 Making this cashew curry is easy. Just sauté the aromatics and onion and garlic, then add the spice powders, followed by soaked cashew, tomato and coconut milk. Then cook everything till the cashew soften. Remember, the longer you soak the cashews, the quicker they will cook. For cashew curry, never add salt while cooking. Salt won't let the cashews cook quickly. Always add salt right at the end for cashew curry.
Serve Sri Lankan cashew curry with white, brown or red rice. It also goes well with string hoppers. Sometimes I even serve this curry with quinoa!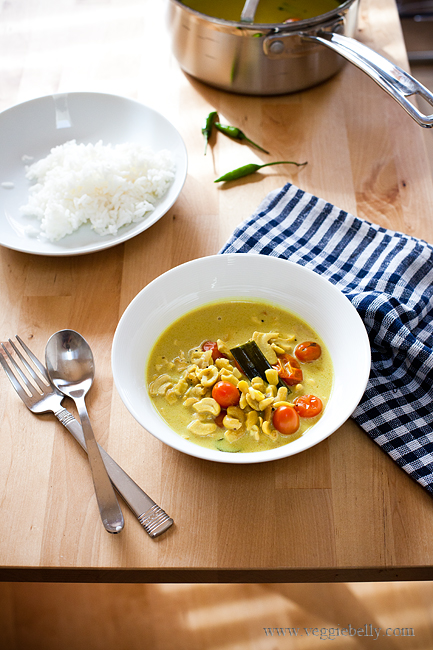 Sri Lankan Cashew Curry Recipe
serves about 4
Ingredients
3/4 cup raw cashew nuts
1 tablespoon oil
1/4 teaspoon black mustard seeds, optional
6 curry leaves
2 one inch pieces of pandan leaf, optional. Available frozen at Asian markets.
1 Thai green chili, slit
1 cardamom pod, cracked open (gently smash it with the back of a spoon)
1 thin sliver of cinnamon
2 shallots, chopped
1 fat garlic clove, chopped
1/4 teaspoon turmeric
1/2 teaspoon unroasted Sri Lankan curry powder, available online

1/4 teaspoon pepper powder, optional
1 small tomato, chopped. I used 6 cherry tomatoes instead.
1 cup coconut milk
Method
1. Place the cashews in a bowl and cover with hot water. Let them soak for 1 hour. Drain and set aside.
2. Heat oil in a saucepan, and add mustard seeds if using. When they pop, add in the curry leaves, pandan leaves, green chili, cardamom and cinnamon. Stir for 30 seconds. Add the shallots and garlic and cook for about a minute, or till the shallots are soft.
3. Add the turmeric, curry powder and pepper powder. Give it a quick stir. Then add the soaked and drained cashews and tomato nd stir to coat. Then pour in coconut milk and 1 1/2 cups water. Bring to a boil. Cook on a lively simmer till the cashews are very soft – about 40 minutes. If the curry is too thick, add more water 1/4 cup at a time and boil again.
4. Stir in salt and serve hot with rice.
————————————————


Sri Lankan Curry Powder and Tea Giveaway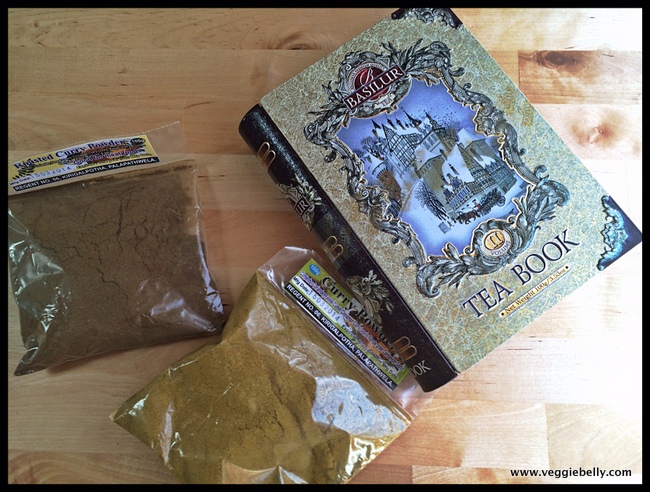 I've bought back some curry powders and tea from my trip and will be sending it to one lucky winner!
One randomly picked winner will receive
1. A 100g packet of roasted Sri Lankan curry powder
2. A 100g packet of unfrosted Sri Lankan curry powder
3. Basilur tea flavored with papaya and marigold, in a book shaped tin
Enter below! US and Canada shipping only! a Rafflecopter giveaway

Comments
comments