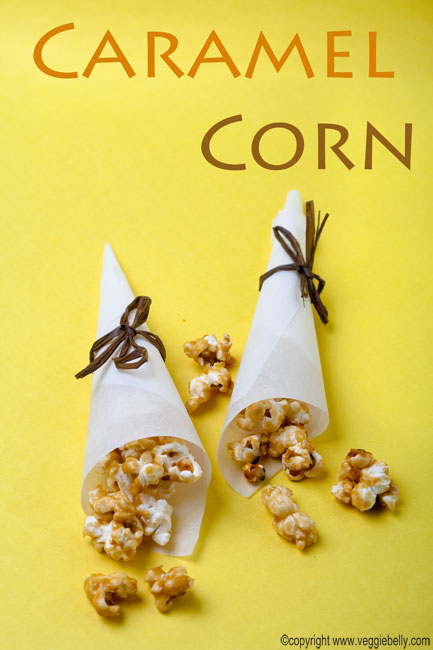 Did you get a lot of trick or treaters for Halloween? We got about 95 kids! There are a lot of kids where we live. And I think we are the only ones who havent added to the population of this neighborhood.
S & I decided we wont hand out the same old, commercial nutter butters and peanut butter cups this year. We wanted to give trick or treaters something home made. But because we dont have kids, I wasnt quite sure what to make. Then I came across this Amish recipe online. I trippled the recipe and put the caramel corn into clear treat bags with a twistie tie. I'm SO glad I made it! It was a great hit. The kids LOVED it. It tasted amazing.
Before I give you the recipe to the worlds best caramel corn, here is something that happened on halloween night:
A bunch of kids rang our door bell on Halloween night and then peeped through the glass door panels. S was approaching the door to open it..
"loooook! hes wearing an eskimo costume!"
"Sssshhhh! its not a costume!"
.
.
.
no, S is not an eskimo, neither does he look like one.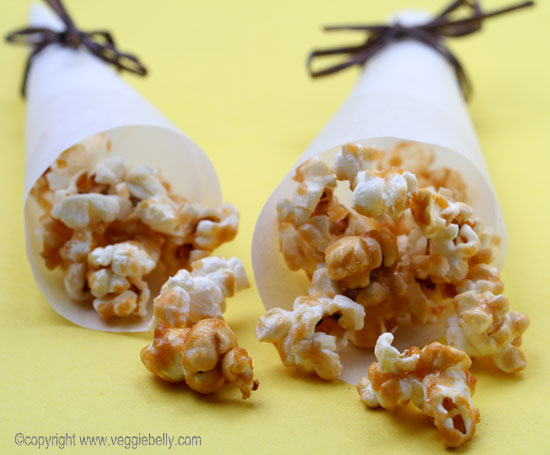 I know that giving you this recipe after halloween is not exactly helpful. But this will make a great snack at any holiday party. And since popcorn hardly weighs anything, it would be wonderful to make this caramel corn and ship it to friends and family for the holidays.
This recipe on allrecipes.com has 452 positive reviews and 15,442 people have saved it; I can see why! It is super yummy and addictingly good.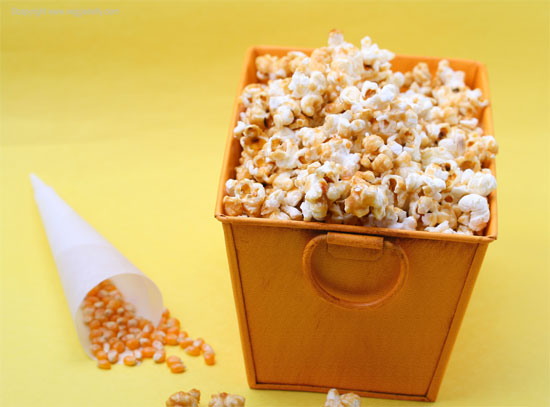 Caramel Corn Recipe on allrecipes.com posted by Anita Louise
about 28 servings
7 quarts plain popped popcorn
2 cups dry roasted peanuts (optional)
2 cups brown sugar
1/2 cup light corn syrup
1 teaspoon salt
1 cup margarine (I used butter)
1/2 teaspoon baking soda
1 teaspoon vanilla extract
Place the popped popcorn into two shallow greased baking pans. You may use roasting pans, jelly roll pans, or disposable roasting pans. Add the peanuts to the popped corn if using. Set aside.
Preheat the oven to 250 degrees F (120 degrees C). Combine the brown sugar, corn syrup, margarine and salt in a saucepan. Bring to a boil over medium heat, stirring enough to blend. Once the mixture begins to boil, boil for 5 minutes while stirring constantly.
Remove from the heat, and stir in the baking soda and vanilla. The mixture will be light and foamy. Immediately pour over the popcorn in the pans, and stir to coat. Don't worry too much at this point about getting all of the corn coated.
Bake for 1 hour, removing the pans, and giving them each a good stir every 15 minutes. Line the counter top with waxed paper. Dump the corn out onto the waxed paper and separate the pieces. Allow to cool completely, then store in airtight containers or resealable bags.
Comments
comments