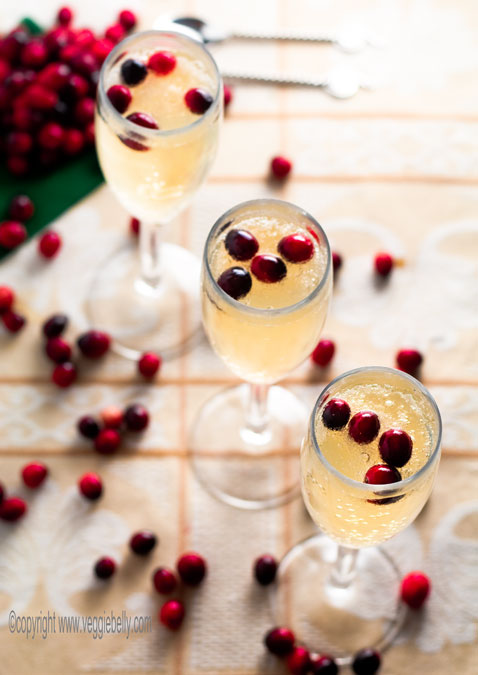 This is basically jellied fruit juice or wine with cranberries suspended in it. A beautiful, light, and easy dessert for any occasion. Use any kind of juice or wine and add any fruit you like. Read on for some great gelee variations.
I used agar agar to set the gelee. This recipe using agar agar is inspired by Mark Bittman's book, How to cook everything vegetarian.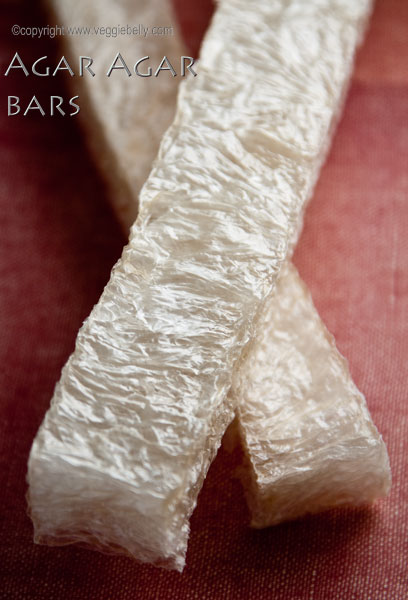 Agar-agar, also known as kanten is a form of dried seaweed. It's a fantastic vegetarian substitute for gelatin.  Gelatin, for those of you who don't know, is a pork product. So if you are vegetarian or want to avoid pork products and derivatives, agar-agar is the best substitute.
Agar-agar comes in 3 forms:
-          Bars
-          Flakes
-          Powder
Basic recipe: How to set or jellify liquids using agar-agar or kanten
1 bar agar (0.25 oz) or 2 tablespoons agar flakes or 2 teaspoons agar powder
Note: Agar powder is a direct substitute for gelatin. So 2 teaspoon gelatin = 2 teaspoon agar powder
2 cups liquid (fruit juice, wine etc)
Place the agar in the liquid and bring to a boil. Boil until the agar melts completely. Continue cooking on medium-high heat for about 5 minutes or till the mixture begins to gel and thicken. Pour into a serving  dish and place in the refrigerator to thicken further. The liquid will get thick and jell-o-like in about an hour.
Acidic juices may require more agar to set.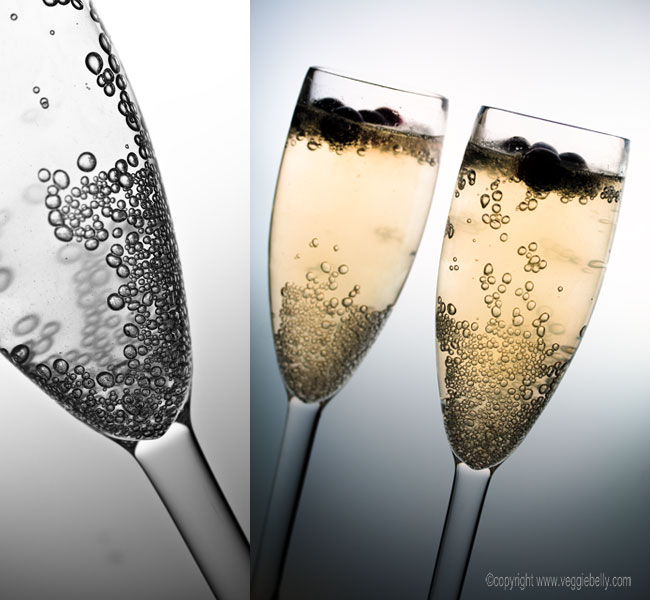 As you can see from the set gelees above, agar, unlike gelatin doesnt set clearly. So if your gelee is a little cloudy, dont worry, thats how agar sets. You can use any fruit juice you like for these gelees. I like sparkling juice or sparkling wine, champagne, or prosecco for this because the little bubble suspended in the gelee are beautiful.
Some gelee variations
substitute these ingredients in the recipe below
- Coffee and coconut milk gelee. Serve this after an asian style meal
- Champagne or Prosecco gelee with orange segments. Like a jellied mimosa; great for a holiday brunch
- Sparkling apple juice gelee with pomegranate seeds. A beautiful, refreshing dessert
- Lemonade gelee with lemon zest. Great end to a summer lunch, or serve this as a palate cleanser inbetween courses
Where to buy Agar agar
Any health food store or Asian store should have it.
You can also buy online, there is plenty of choice on Amazon.com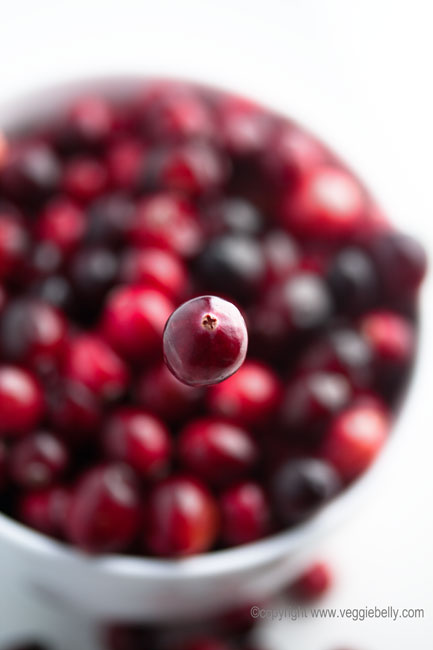 Sparkling Grape Juice or Sparkling Wine Gelee with Cranberries Recipe

Serves 2-3
½ cup water
½ cup sugar
½ bar of agar (or 1 tablespoon agar flakes or 1 teaspoon agar powder)
1 ½ cups sparkling grape juice or sparkling wine
a few cranberries
Run a little water over the agar bar to make it soft. Then tear it into small pieces. Omit this step if using flakes or powder. In a small saucepan, bring the water and sugar to a boil. When the sugar just about melts, add the agar pieces. Boil gently till the agar has completely melted. Continue cooking the liquid for another 4-5 minutes. Turn off heat. Slowly pour in the sparkling juice or wine. Stir gently, being careful not to release too many bubbles. Pour this mixture into champagne flutes or a serving dish, sprinkle cranberries on top and place in the fridge till set, about 1 hour.
Comments
comments