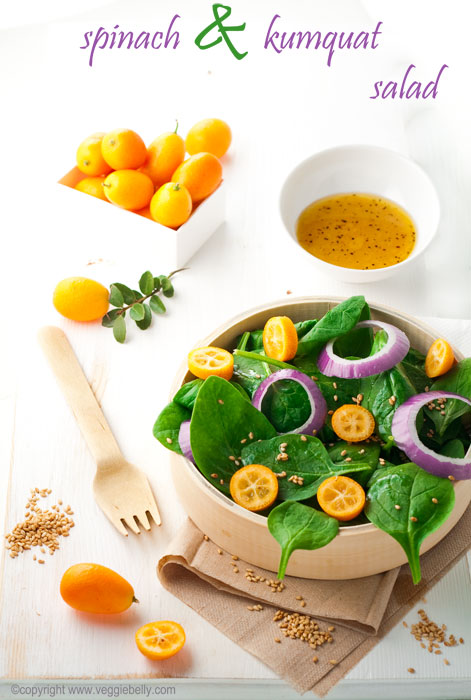 Kumquats are gorgeous little citrus fruits with a sweet rind and sour flesh. Think of them as bright flavored, miniature oranges. You can eat kumquats whole, rind and all. They add a lovely, fresh, sweet-sour pop to this baby spinach salad. If you dont like or dont have kumquats, just use orange segments (or similar citrus fruit) instead.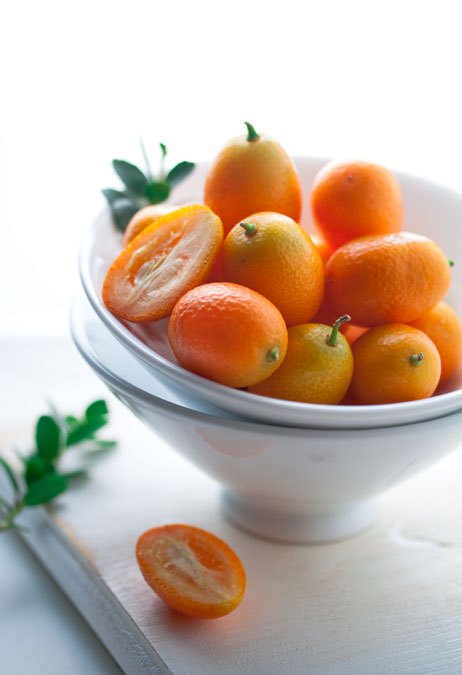 Staying with the citrus theme, I used an orange and sesame dressing for this salad. Using frozen orange juice concentrate is the secret here. The concentrate gives the dressing great flavor without watering it down (like regular orange juice would).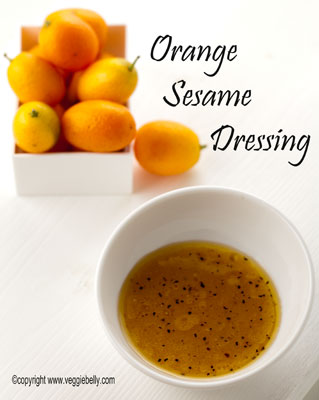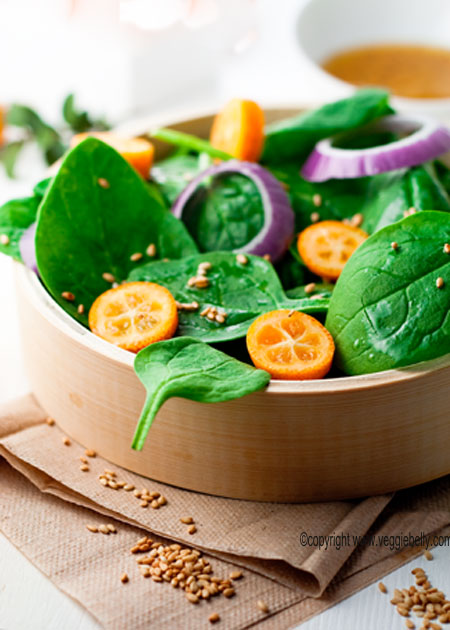 Fresh Baby Spinach and Kumquat Salad with Orange Sesame Dressing Recipe
serves 2
for salad
4 cups fresh baby spinach leaves, loosely packed
6-8  kumquats
6 small red onion rings
2-3 tablespoons toasted pecans (I didnt use pecans)
for dressing
4 tablespoons frozen orange juice concentrate, thawed
1 tablespoon sesame oil
1 tablespoon olive oil
2 1/2 tablespoon rice wine vinegar
1 teaspoon toasted sesame seeds
salt and pepper
Wash and pat dry the spinach leaves. Wash and cut each kumquat into 3 or 4 rounds. Cut the red onion into thin rings. Assemble all ingredients for the salad in a serving dish.
Whisk together all ingredients for the dressing. Serve with spinach salad.
Comments
comments