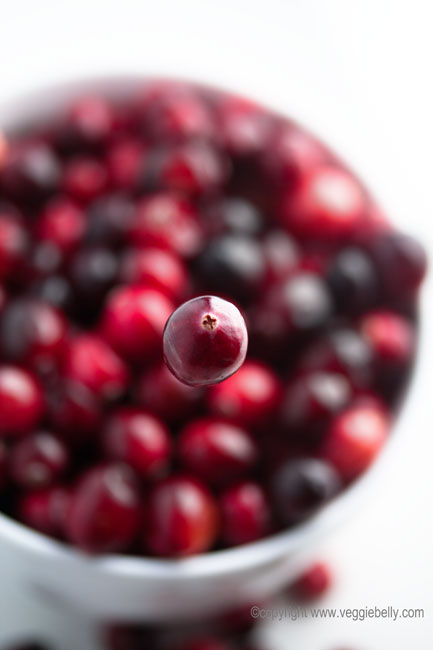 Many of you wrote to me asking how I shot this floating/suspended cranberry photo that appeared in this post.
Did I drop the cranberry into the bowl and shoot while it was falling?
Did I hold the cranberry up using a skewer or something similar and then photoshop the skewer?
Was this two photos that were merged together?
No, no, and no!
Its really very easy to do. No photoshopping, no fancy camera tricks. You just have to elevate the single cranberry from the rest, using a tooth pick. Take a look..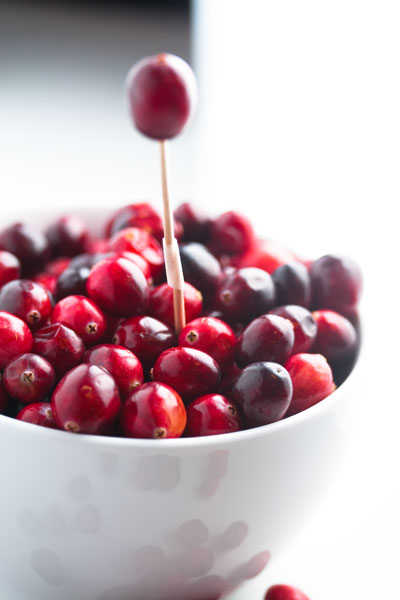 One tooth pick didn't elevate the cranberry enough. So I taped two tooth picks together for extra height. Because of the short distance between the elevated cranberry and the rest of the bowl, I decided to use a macro lens.
A Macro lense, along with a wide aperture setting, will give the image a shallow depth of field. This means the background (in this case, the bowl full of cranberries) will be thrown out of focus. More background  blur means the more the floating cranberry will stand out.
The set up is simple..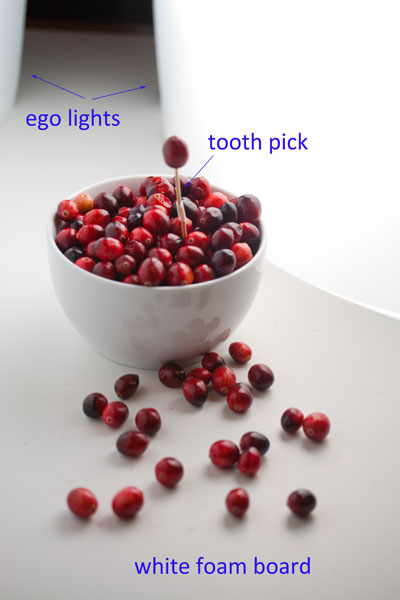 I placed the bowl with cranberries on a white foam core board. I placed two ego lights on the foam core; one at 2 o'clock and one at about 10 o'clock. (It was a winter night, so I couldn't make use of natural sunlight, which is my first choice for food photos).
Then I took the shot from top down so that the tooth pick was directly under the floating cranberry. It took a few tries before I could position myself so that the tooth pick was not visible under the cranberry. And voila, the money shot!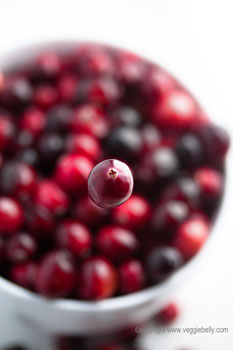 EXIF info
Camera: Canon Rebel XTi
Lens: 60mm macro
Aperture: f/2.8
Shutter speed: 1/125
ISO: 100
Exposure mode: Manual
Lighting: 2 Ego lights
Comments
comments