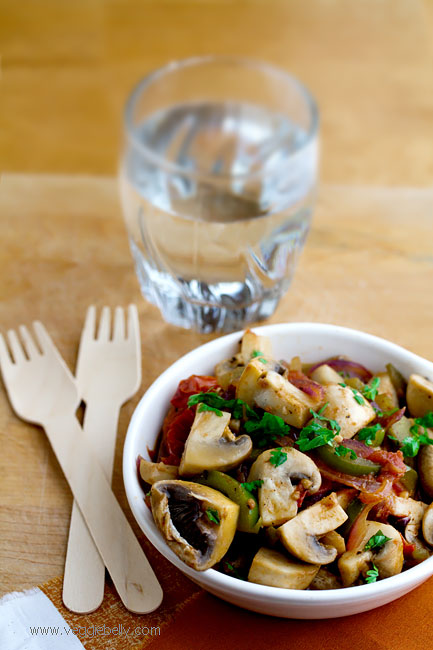 Ingudai tibs or Inguday tibs is an Ethiopian mushroom sauté that is simple to make but tastes wonderfully complex. Ingudai means mushroom and tibs means to saute.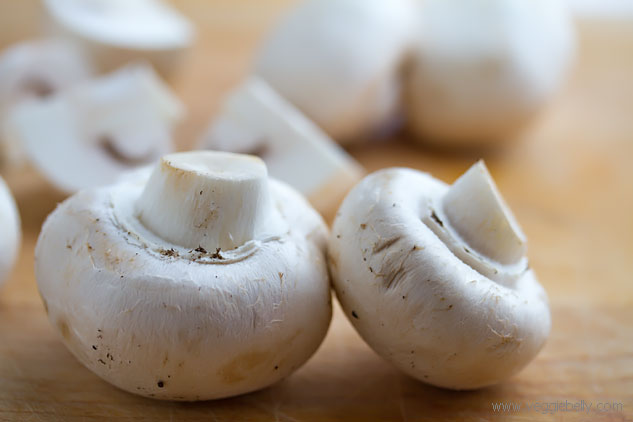 Traditional tibs recipes use an Ethiopian spice blend called berbere. My berbere recipe is here.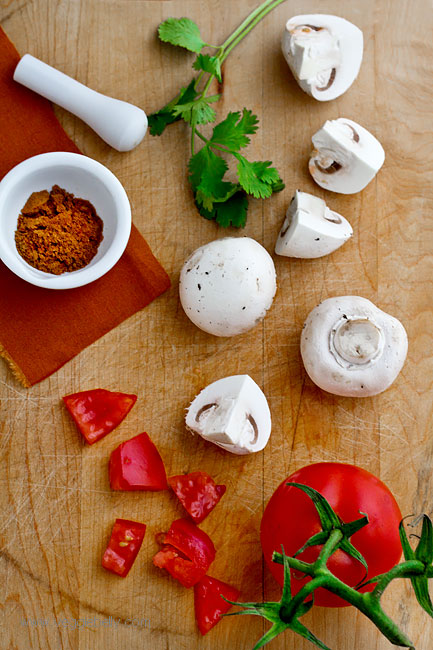 If you can't find Ethiopian berbere spice for this recipe you can make your own berbere. Or you could get away with substituting Berbere with Indian garam Masala and a little cayenne or paprika. Take a look at the spices in Ethiopian berbere powder and Indian garam Masala powder.
Ethiopian Berbere    Indian Garam Masala
Coriander                           Coriander
Cumin                                  Cumin
Cinnamon                          Cinnamon
Cloves                                 Cloves
Cardamom                        Cardamom
Pepper                                Peppercorns
Nutmeg                              Nutmeg
Fenugreek
Cayenne pepper or paprika
Ginger
Garlic
The spices are almost the same, expect for the added fenugreek, cayenne or paprika, ginger and garlic in berbere. If you used equal amounts of garam masala and cayenne or paprika, you will get pretty close to Berbere flavor ( not traditional, but still tasty).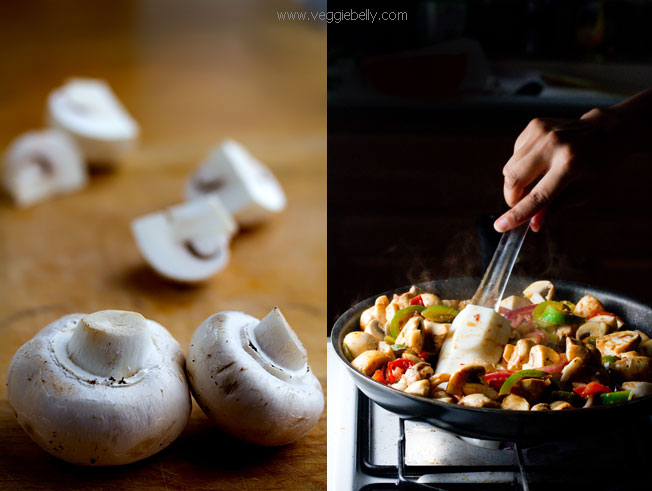 This mushroom ingudai tibs recipe on mushroom info by Ethiopian restaurant chefs uses portobello mushrooms and sounds delicious.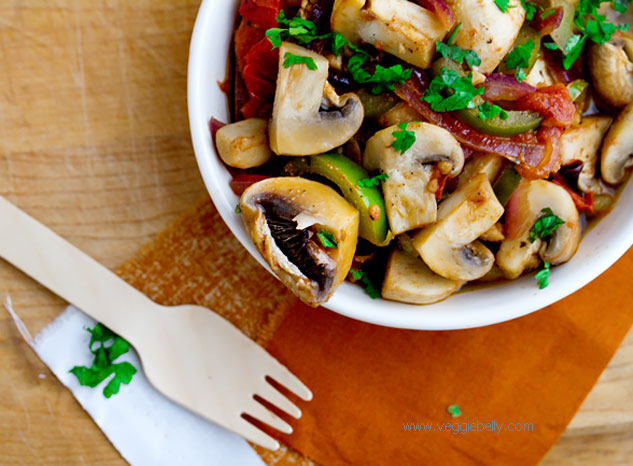 Ethiopian Sautéed Mushrooms with Onions and Peppers or Ingudai Tibs Recipe
serves about 6 as a side dish
2 tablespoons clarified butter or olive oil
1 large green pepper, cut into strips
1 large red onion, cut into strips
2 medium tomatoes, diced
1 lb button mushrooms, cleaned and quartered
for the spice mix  (Awaze sauce)
2 teaspoons Ethiopian berbere (substitute with 1 teaspoon garam masala + 1 teaspoon paprika)
2-3 garlic cloves, minced
1 teaspoon white wine (substitute with lemon juice)
Heat butter or oil in your largest skillet. Add onions, peppers and tomato. Cook on medium high heat till the vegetables have softened a little, about 4 minutes. Then add mushrooms. Crank up heat to high. Mix all ingredients for spice mix and add to the mushrooms.  Sauté on high for about 3 minutes or till mushrooms are done. Add salt at the end. Garnish with cilantro or parsley. Serve with rice, bread or Ethiopian Injera.
Comments
comments