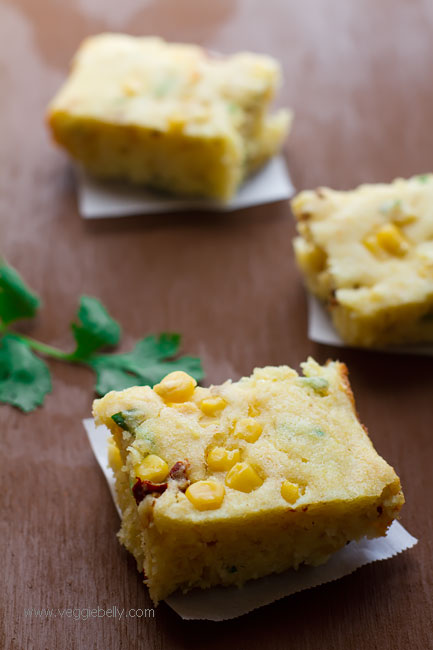 This is a spicy version of regular corn bread. I used less sugar because I don't like my corn bread sweet. Use up to 4 tablespoons sugar in this recipe for a sweet corn bread.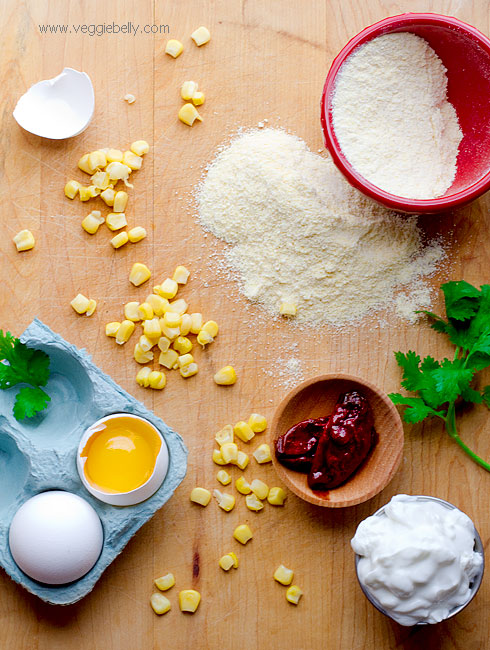 The yogurt here adds a mild tang and makes the corn bread fluffy and gorgeous. Buttermilk will work too. And I love the little pieces of sweet corn all through this bread.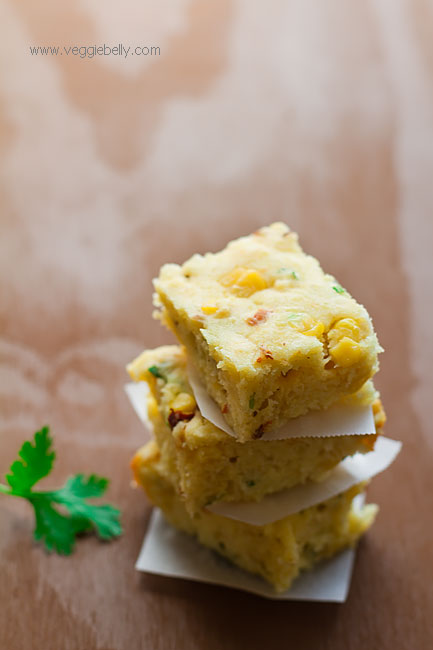 For a different twist on this, use semolina instead of cornmeal. For a vegan corn bread try this vegan cornbread recipe on the post punk kitchen.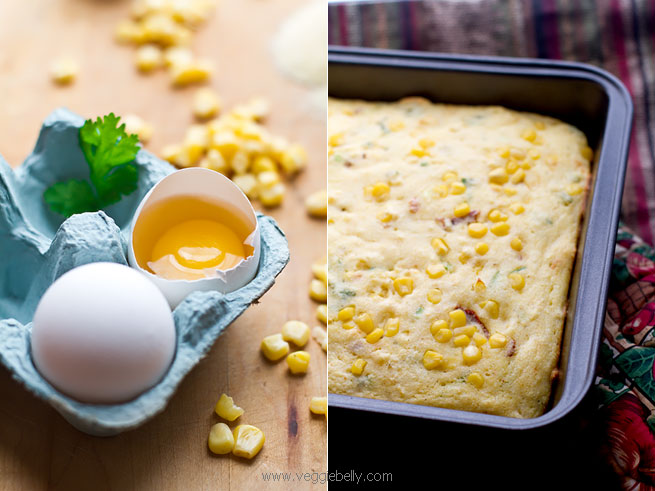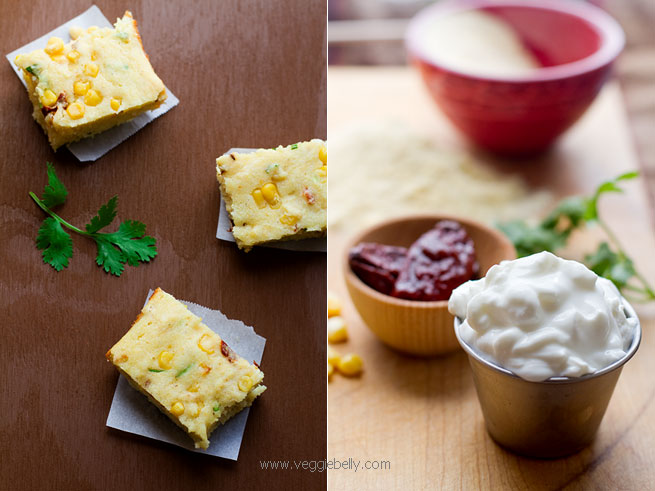 This yogurt corn bread with chipotle and sweet corn will be perfect served with my Brazilian style black bean and smoked tofu stew. Simply recipes has an amazing green chile cornbread recipe with sweet corn. 101 cookbooks has a firecracker cornbread recipe using buttermilk and red pepper flakes.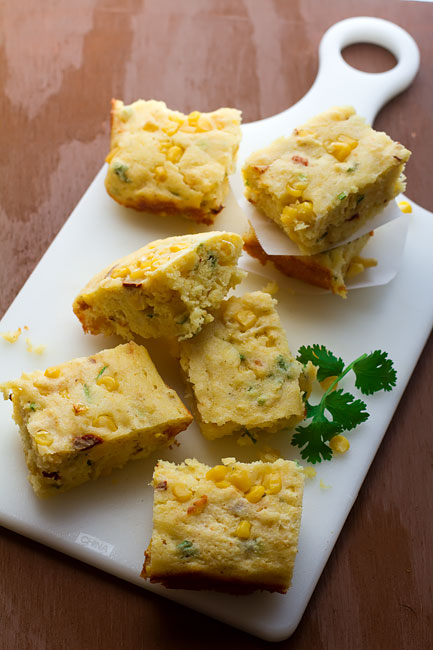 Yogurt Cornbread with Chipotle and Sweet Corn Niblets
serves 4-6
Dry ingredients
1 cup stone ground yellow cornmeal
¾ cup all purpose flour
2 chipotle chiles in adobo sauce, chopped (use less if you don't want it too spicy)
2 tablespoons chopped cilantro
1 cup canned, drained, sweet corn
½ teaspoon baking soda
1 tablespoon sugar (this is less sweet than traditional corn bread, use up to 4 tablespoons sugar for a sweeter dish)
½ teaspoon salt
Wet ingredients
1 cup non-fat yogurt
2 large eggs
4 tablespoons softened butter
Pre heat oven to 400f
Place all dry ingredients in a bowl and mix well. In another bowl, whisk together all the wet ingredients. Add the whisked mixture to the dry ingredients. Using a spatula, fold the batter gently just until combined. Don't over mix.
Pour into a square 8×8 cake pan. Sprinkle a tablespoon of corn on top (optional). Bake 20-30 minutes or till a tooth pick inserted in the middle comes out clean. Let the corn bread cool a little before cutting into squares. Serve with Brazilian style black bean and smoked tofu stew.
Comments
comments