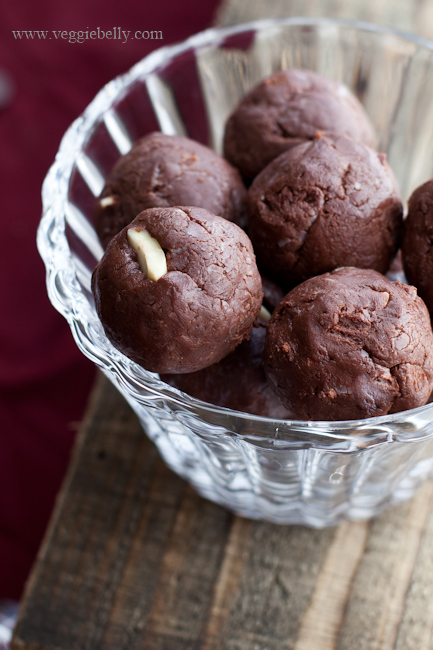 These chocolate cardamom fudge balls recipe take just 5 minutes of work. And the results are mouthwatering. I'm making this for Diwali the Indian festival of lights this year, so I added a little Indian twist to it by adding the cardamom, because nothing reminds me more of Indian desserts than cardamom. This fudge recipe will be great for Diwali,, or simply as an easy sweet treat.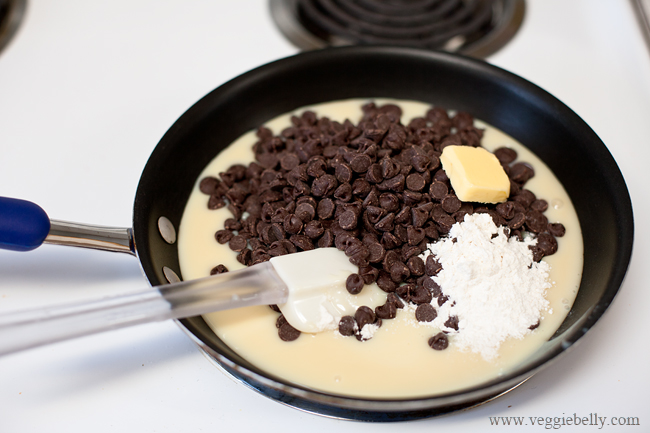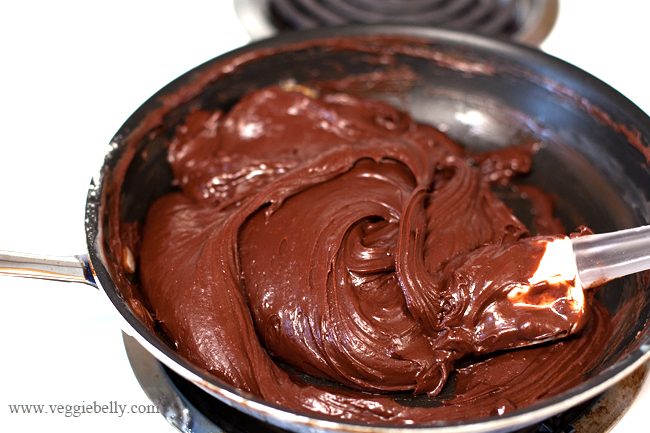 You melt together chocolate chips, condensed milk, cardamom and butter in a pan. When it all melts, let it cool a little and form into delicious chocolatey cardamom fudge balls. Easy, no?!
Cardamom powder is available in Indian stores. You can also make your own – break open cardamom pods, and remove the seeds inside. Using a spice grinder, grind the seeds into a fine powder. I grind extra cardamom and sprinkle it on my morning coffee.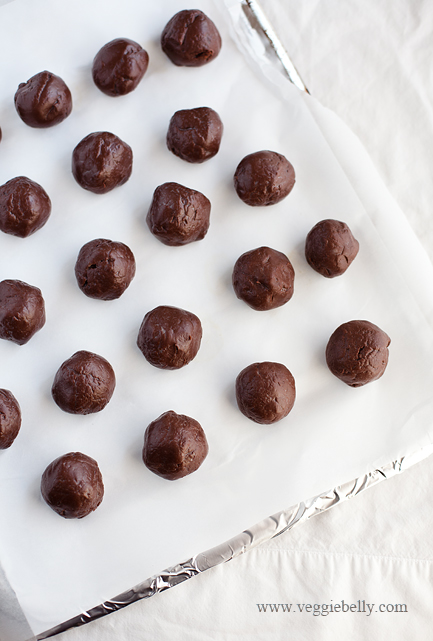 Other flavoring ideas
Keep everything in this recipe the same, except for the cardamom. Substitute the cardamom with one of these:
Mexican style fudge – 1/4th teaspoon powdered cinnamom, and a good pinch of cayenne pepper
'Regular' flavored fudge - A few drops of vanilla extract
Salted chocolate – 1/4th teaspoon sea salt sprinkled on top of the rolled fudge right at the end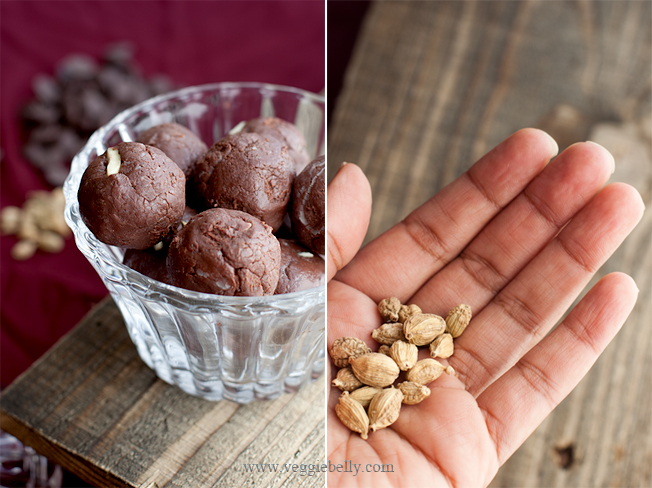 Chocolate Cardamom Fudge Recipe
makes about 24 walnut sized balls
Ingredients
one 14 oz can sweetened condensed milk
6 oz semi sweet chocolate chips (about 1 cup)*
6 oz bitter sweet chocolate chips (about 1 cup)
1 tablespoon butter
1 tablespoon flour, optional
1/4th cup slivered almonds, optional
1/4 teaspoon ground cardamom, see post above for other flavor ideas
* This makes a pretty sweet fudge. If you like it less sweet, use more bitter sweet chocolate and less semi sweet (but keep the total amount of chocolate chips the same – 12 oz or about 2 cups)
Method
1. Place all ingredients in a medium non-stick skillet. Heat on low heat, stirring occasionally till everything melts, about 5 minutes.
2. When the fudge looks completely melted, smooth and silky, remove pan from heat.
3. Let the fudge cool till its cool enough to touch. Then roll it into walnut sized balls. Place them in a single layer on a plate or cookie sheet.
3. Let the fudge balls cool completely. Store in an air tight container.
Comments
comments