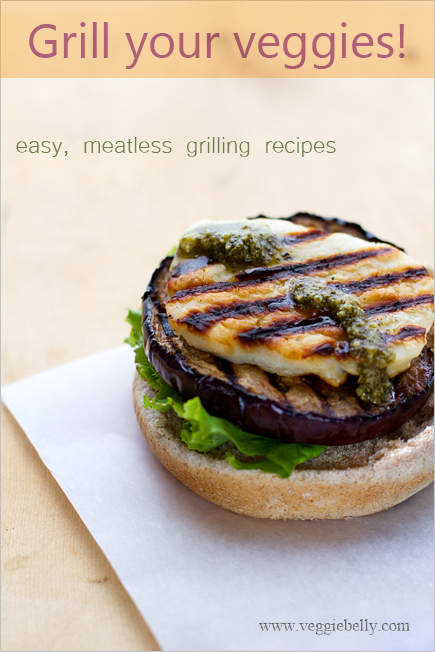 The best part about summer is that you can take your cooking outdoors. If you enjoy firing up your grill on those balmy summer days and are looking for meatless, vegetarian grilling recipes, look no further; I've got you covered. Here are some super tasty, super easy vegetarian grilling recipes for you!
Grilled Eggplant, Halloumi and Pesto Burgers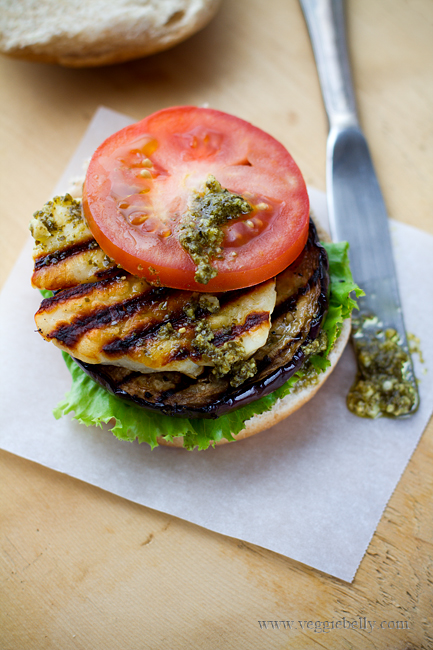 Halloumi is a dense, salty cheese from Cyprus. It grills without melting! Halloumi is one of my favorite things ever to grill. Many grocery stores carry it, as do Middle eastern and Mediterranean markets. The grilled halloumi, along with thick grilled eggplant discs make an unforgettable meaty, tasty vegetarian burger. Get the recipe here..
Grilled Corn Cobs with Miso Butter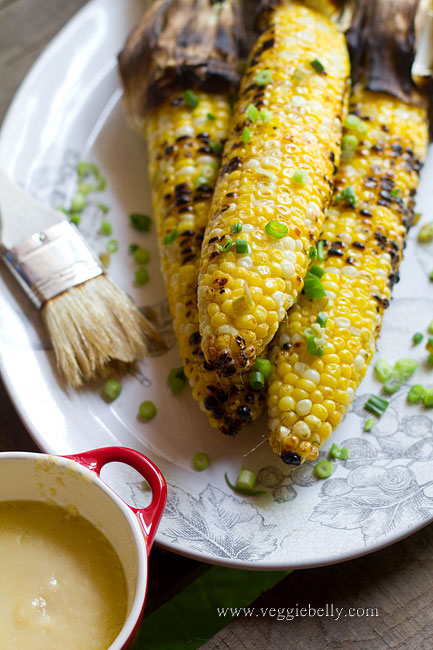 You got to have corn if you are grilling! I put a delicious Asian twist to my grilled corn on the cob. I slather it with a rich, deeply flavored miso butter! Grill up some corn with miso butter and your cookout guests will be wondering what that terribly tasty secret ingredient is!
Grilled Portobello Mushroom and Roasted Red Pepper Burger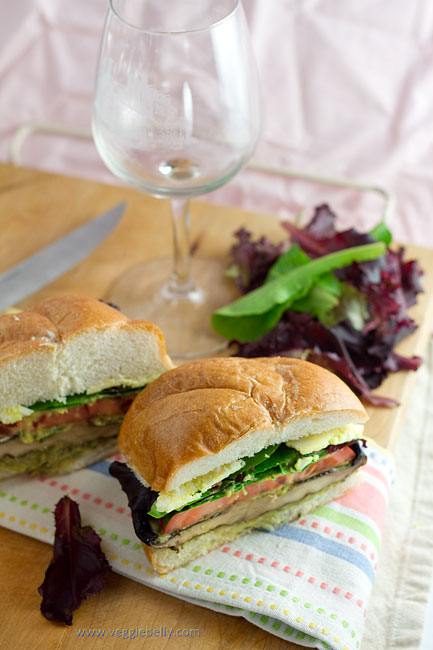 Because you can't have too many grilled veggie burgers! Heres another yummy, yet easy grilled burger recipe for you. Portobello mushrooms are so great on the grill. They soak up the balsamic marinade wonderfully. And they hold up very well to grilling. And because of their large size, they are so easy to manage on a grill. I add some mozzarella for some gooey cheesy goodness.
Tandoori Grilled Broccoli and Cauliflower Kebabs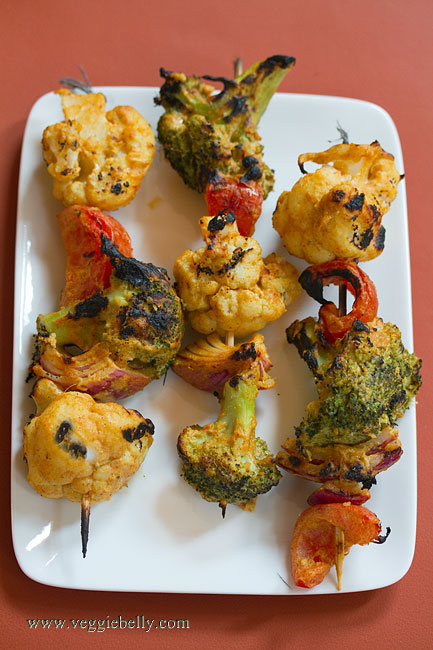 Theres nothing like a good, chargrilled Indian style kebab. These broccoli and cauliflower skewers are marinated in a spicy yogurt sauce with ginger, garlic, turmeric, coriander and garam masala and then grilled to perfection. They will taste great over my paella style tomato rice.
Grilled Naan Salad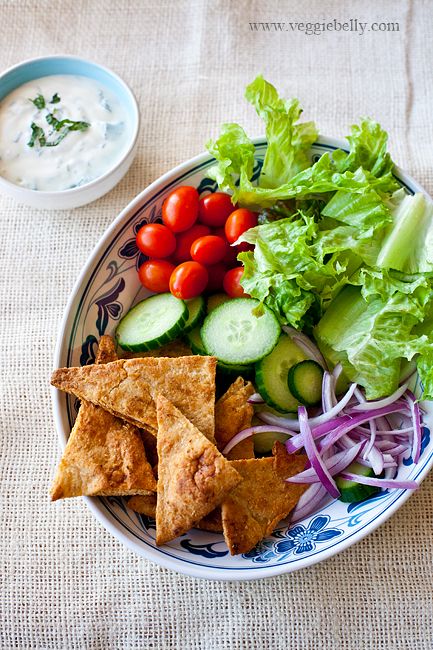 This recipe can be made on the grill or in an oven and is easily adaptable. Its my take on Fattoush – a levantine bread salad. Only, I put an Indian twist on it! It will be absolutely wonderful served with the tandoori grilled broccoli and cauliflower above!
Comments
comments