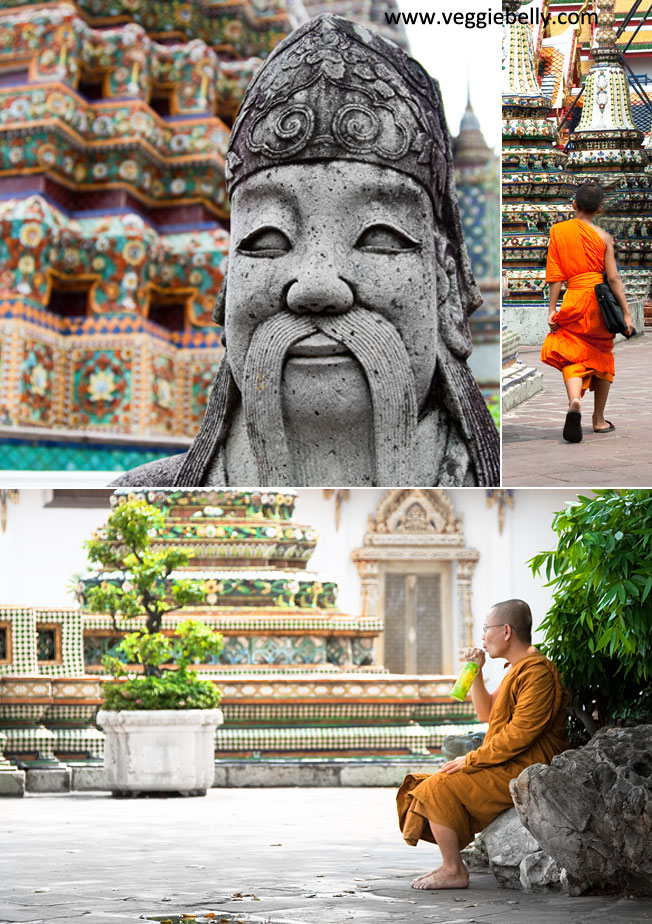 I love Thailand for its sensuous food, elegant people and spectacular sights. Out of the 30 or so countries I've visited, Thailand is easily on the very top of my favorites list. Here, I share with you some pictures of Bangkok – a city that is a beautiful mélange of ancient culture and modern lifestyle. You will find serene Buddhist temples along the Chao Phraya river. And a hop away, you will find racy go go bars in Nana plaza. It is incredible that these cultural extremes co-exist. With its night life, beautiful Wats (temples) and amazing food, Bangkok is a truly exciting place. If only Bangkok was cooler, Id move there in a heartbeat!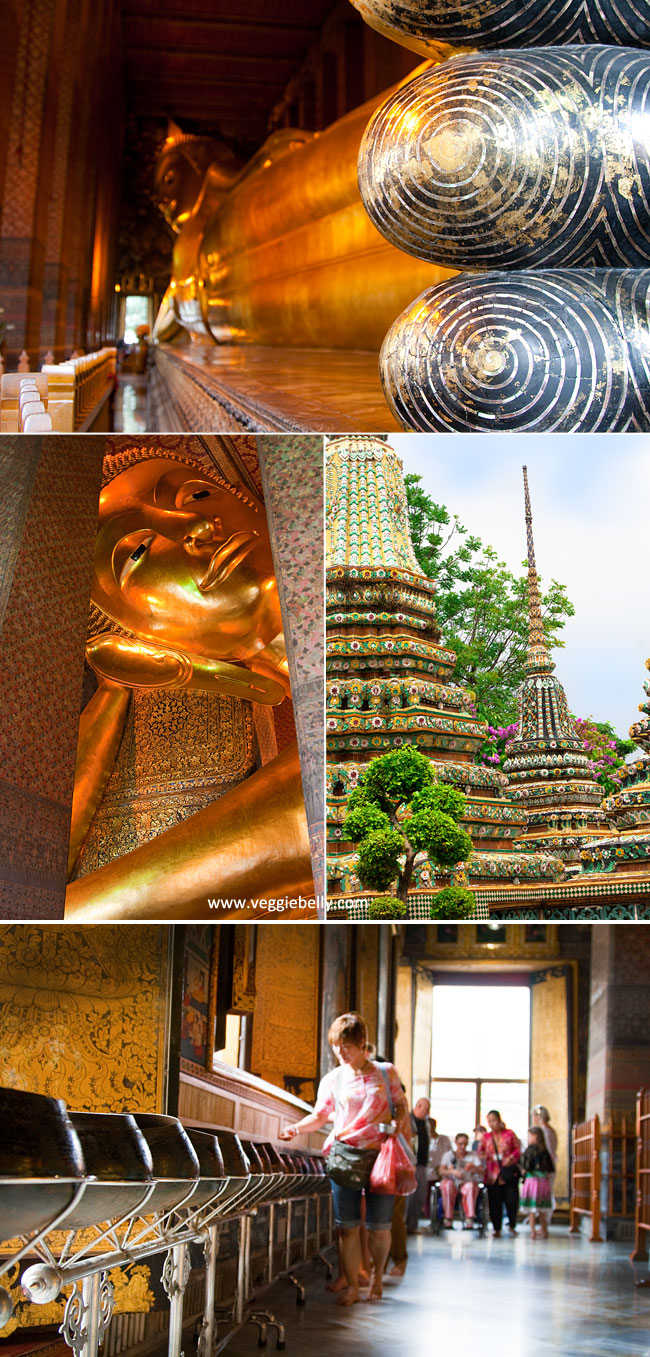 Above: Wat Pho in Bangkok;  the gigantic reclining Buddha with mother of pearl in His feet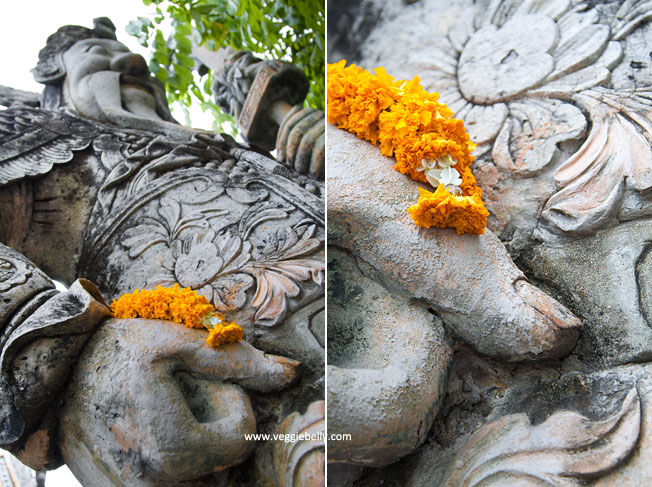 The most memorable part of my trip to Thailand is of course, the food. Thai cooking is seductive; and I cant think of a better recipe to showcase the beauty of Thai food like this one. Salty soy sauce, rich, sweet brown sugar, fresh zesty lime, crunchy, nutty peanuts, hot chillies, and crisp, sour mangoes. Every flavor in the world is packed into this mango salad.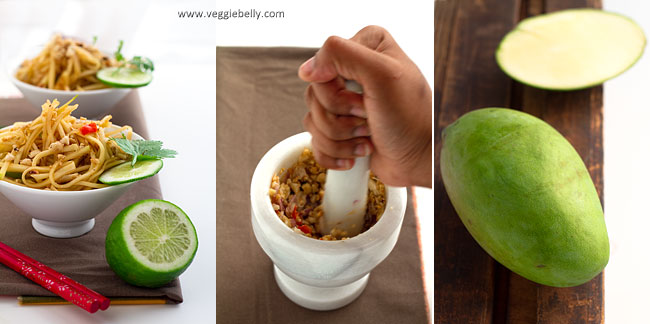 Traditional Thai mango salad doesn't have tofu in it. I added tofu to make this salad more filling.
Some tips:
Make this salad a day ahead and store it in the fridge. The flavors get so much better the next day
Only use raw, green mangoes (not the ripe yellow ones)
Leave out the chili if you prefer a milder salad
Add strips of pan-fried tofu to make this salad heartier
If you dont have a mortar and pestle, use a food processor to crush the peanuts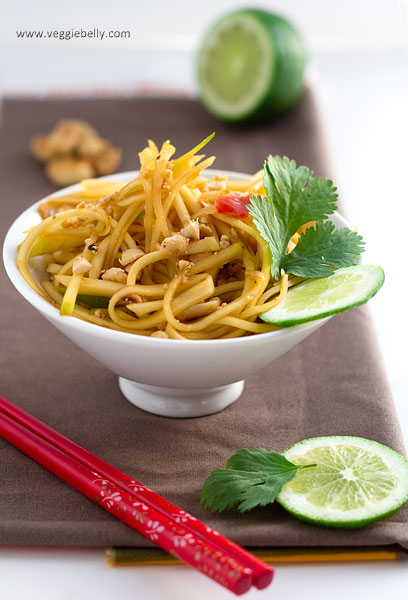 Thai Raw (Green) Mango Salad with Tofu Recipe
serves about 4
2 large green, raw mangoes
3/4 cup roasted peanuts
2 shallots, peeled
1 thai red chili (use more or omit according to taste)
3 tablespoons soy sauce
3 tablespoons dark brown sugar
1 tablespoon lime juice
a few sprigs cilantro
6 oz firm tofu, drained (optional)
Salt
Peel the mangoes and cut around the pit. Discard the pit. Grate the peeled mango using a box grater. Alternatively, slice the peeled mango into very thin strips.
Place the roasted peanuts, peeled shallots and red chili in a mortar and pound to a rough paste. Add this crushed peanut mixture to the shredded mango.
In a small bowl, whisk together the soy sauce, brown sugar and lime juice. Add this to the shredded mango and peanuts. Toss well. Taste and add salt if needed. Garnish with cilantro. Serve chilled.
To add tofu to this salad: Drain tofu and pat dry. Cut it into thin strips. Pan fry the tofu strips in a little oil till golden. Toss the tofu with the mango salad.
Comments
comments