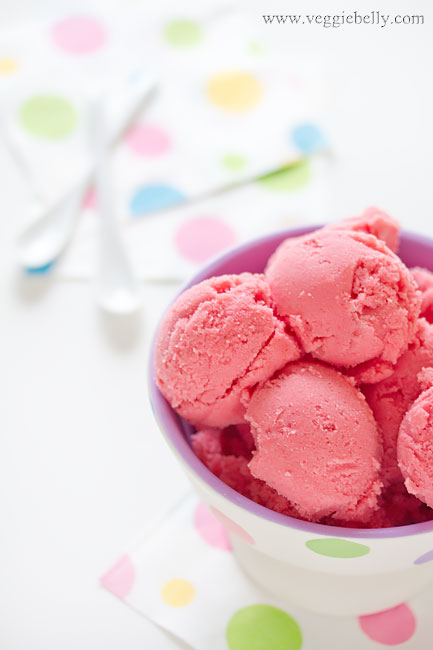 I'm in possession of a brand new Cuisinart ice cream maker. And this fruity, tart, not too heavy and gorgeous pink sherbet is exactly the sort of frozen treat I wanted to make to  inaugurate my ice cream maker. This food network recipe is super simple and easy – only 5 ingredients!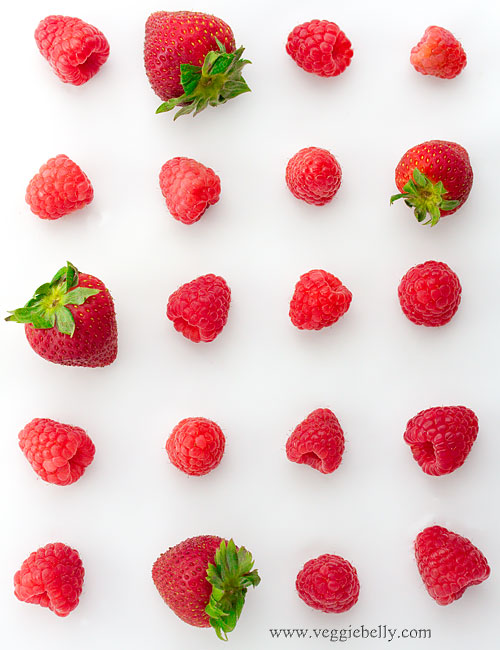 The original sherbet recipe uses some cracked black pepperon top of the sherbet. I left this out.
This is the ice cream maker I bought:
For the price, its fantastic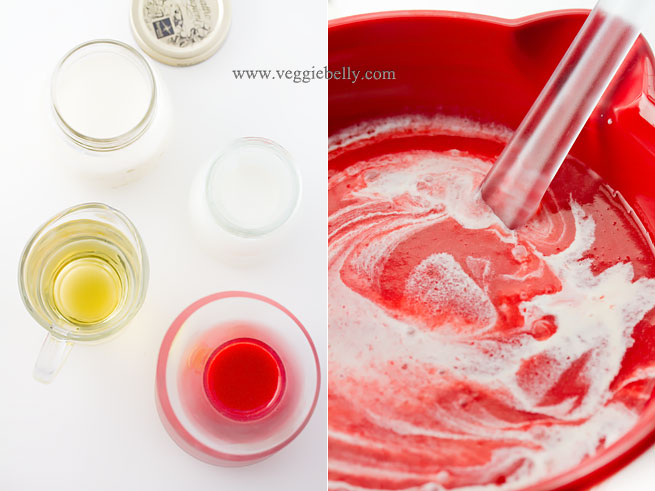 Difference between sherbet and sorbet
- Sorbets never have dairy. They only contain fruit puree, sugar, water and flavorings.
- Sherbets always contain some dairy. Besides the fruit puree and sugar, sherbets will have cream, milk or buttermilk in this case.
In the UK however, a sherbet is a fizzy drink! Its the same in India where I come from; some cold drinks are called 'sarbath'.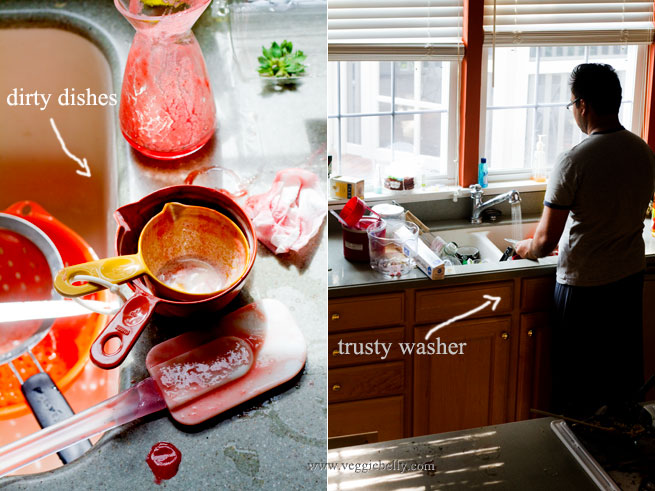 There is always a pile of dishes to do in my kitchen, thanks to my food blogging tendencies. But my trusty human dish washer always helps…and then he is rewarded with sherbet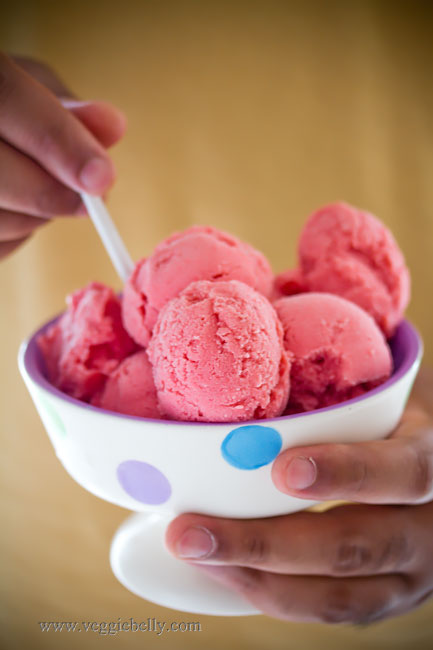 Notes
- Pretty much any fruit will work in this recipe – peaches, mangoes, all berries
- Make sure the sugar is superfine. If not, it will not dissolved in the liquids properly. You could put granulated sugar in a food processor to make it finer
To make frozen treats like ice cream, sorbet and sherbet without an ice cream maker:
Place the ice cream mixture in an airtight container. Freeze till it has become solid. Then remove from freezer, break it up, and put the icecream in a blender. Blend till smooth. Return ice cream to the freezer. Once it has frozen again, repeat this process once more (blend again and freeze again).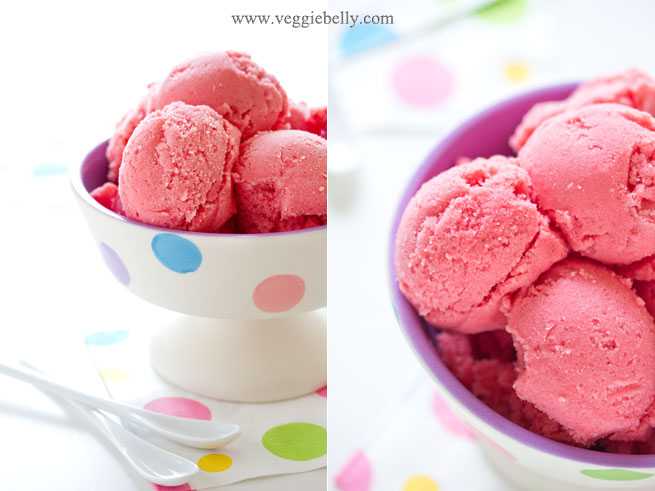 Raspberry Buttermilk Sherbet Recipe
Adapted from this Food network recipe
serves 4-6
6 cups raspberries
1/4 cup 100% grape or apple juice
1 cup superfine sugar
1 1/2 cups whole buttermilk
1/4 cup heavy cream
pinch of salt
In a blender, puree the raspberries, fruit juice and sugar. Pass through a strainer (with a bowl below), reserving the liquid and discarding the solids that remain in the strainer.  Stir in buttermilk, cream and salt.  Cover and refrigerate for about an hour.
Then process the mixture in an ice cream maker according manufacturers instructions. Then scoop the churned sherbet into an airtight container and freeze for at least 2 hours before serving. Thaw the sherbet for about 5 minutes before serving.
See notes above on how to make this recipe without an ice cream maker.
Comments
comments