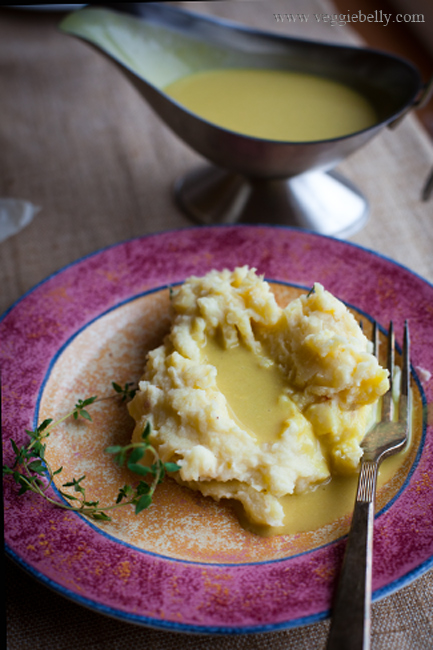 Nutritional yeast is the secret ingredient to this fast and easy vegetarian gravy recipe. Nutritional yeast is a dried and deactivated yeast that comes in flake and powder form. It has a deep umami taste and is a perfect flavor enhancer for vegetarian dishes. You can sprinkle it on popcorn, use it in soups, or in a vegetarian gravy like I have done today. You can buy nutritional yeast from the bulk section of the grocery store.
My other secret ingredient in this vegetarian gravy recipe is curry powder! I use my all time favorite S&B curry powder
for my gravy. Its available in Asian markets and online.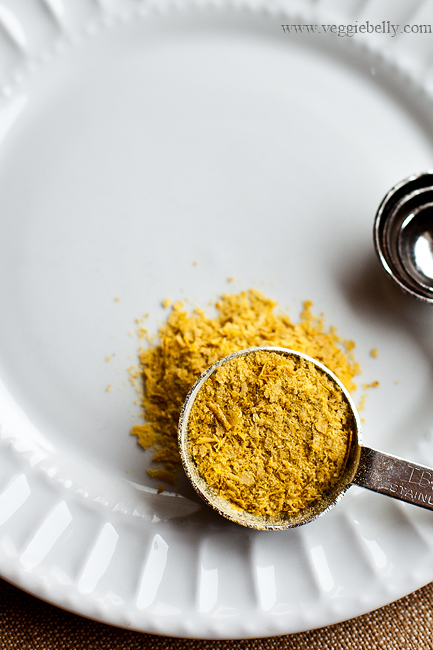 Nutritional yeast flakes
Here are some recipes that you can make, to serve the vegetarian gravy with-
Thanksgiving Vegetarian Wellington
Baked Tofu Steaks
Kale and Goat Cheese Mashed Sweet Potatoes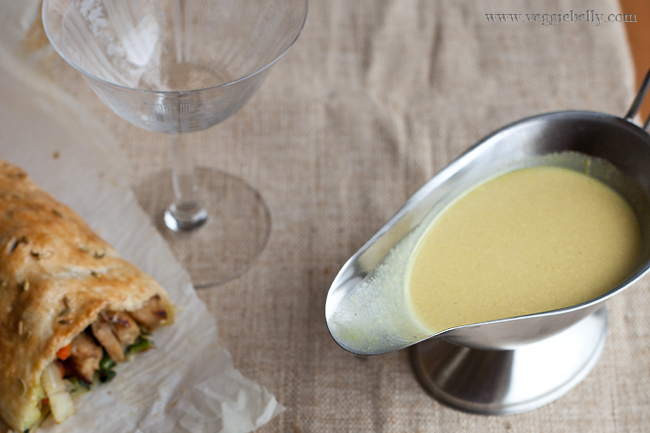 Vegetarian Gravy Recipe
makes about 2 cups
Ingredients
1 tablespoon butter or olive oil
2 tablespoons flour
3 tablespoons nutritional yeast flakes
2 cups vegetable stock
1 teaspoon Dijon mustard
1/2 teaspoon or more curry powder. I recommend S&B curry powder

1/2 teaspoon soy sauce
Method
1. The heat the butter or oil in a small saucepan. Add the flour and nutritional yeast, and stir on medium-low heat for about a minute.
2. Then add all other ingredients and whisk constantly. Bring the gravy to a boil, while whisking and continue boiling for about a minute. Taste the gravy, and if needed add more curry powder for spice or more soy sauce for saltiness.
3. If the gravy gets lumpy, simply push it through a strainer or blend it in a blender. The gravy might thicken as it cools. If it gets too thick, thin it out with water or stock while re-heating.
Comments
comments