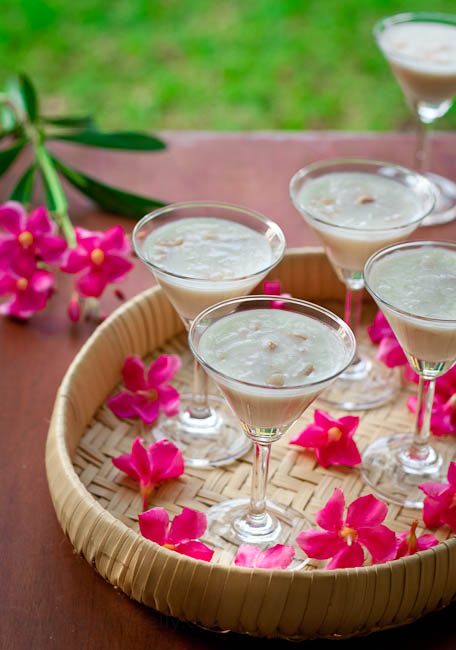 I'm at my parents place in India. There is such an abundance of fresh tender coconuts here that I absolutely had to use it as the star of this no-cook dessert. I added some lychees to the pudding and it worked really well.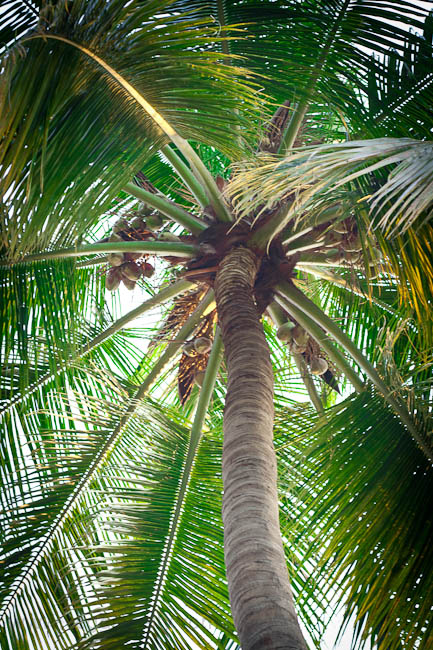 A coconut tree in my parents' garden
Note: If you cant get fresh tender coconut, just use frozen coconut juice/coconut water available in Asian stores. If the coconut juice is sweetened you should less than whats called for in this recipe. But whatever you do, please do not use the canned coconut juice!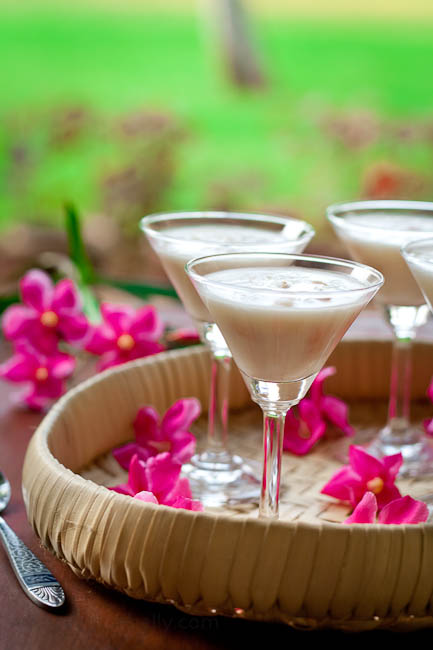 Tender Coconut/Coconut Water/Coconut Juice/Elaneer and Lychee Pudding Recipe
serves about 6
1 cup + 1/4 cup milk
6 teaspoons quick set gelatin* (see note below)
3/4 cup sweetened condensed milk
1 cup tender coconut water/coconut juice/elaneer
3/4 cup tender coconut meat, chopped
3/4 cup canned lychees, strained (about 6 pieces), chopped
*I usually use agar agar to set desserts, but this time gelatin is all I had on hand. (See this post on how to use agar agar). The gelatin I used was a quick set variety. Your pudding may set differently depending on what gelatin you use.
In a bowl, combine all ingredients except the 1/4 cup milk and the gelatin.
Warm 1/4 cup milk and dissolve gelatin in it. Add this to the bowl with all other ingredients. Stir everything well. Pour in individual serving dishes and refrigerate till the pudding sets; about 2 hours.
Comments
comments